Coming September rewards
The sci-fi holodeck series Teri 5.0 ch 2.
A woman is forced to become a (grim?) reaper's apprentice.
A JustPaul illustrated story called Synchro Tryout.
Dorothy doesn't make it to 50, illustrated by Mike Hunt.
3 in the pool part 5.
Sisters share a male for the semester before disposing of him.
A family of females goes to girl's night out at a place that specializes in breath-play.
Christina puts on a show in a tank of water.
Shelly in Cancun part 5
A girl takes retribution on her friend in a shallow pool.
Marissa reaches asphyxiation week at City U.
July stories/rewards will fall off at the end of August to make room for September rewards.
I have a bunch of newer stories to present to you next month. Somehow I got myself ahead of the game. But it can be a challenge to stay ahead. I'm inherently lazy and am prone to giving in to distractions. So I'm working at taking advantage of the situation by editing more stories ahead of time while developing new ones for you to enjoy. It's a crazy world out there. I just want to give you a place where you can come take your mind off things while reading what I hope are entertaining stories. Thank you so very much for being my patrons.
11811 words – $6.00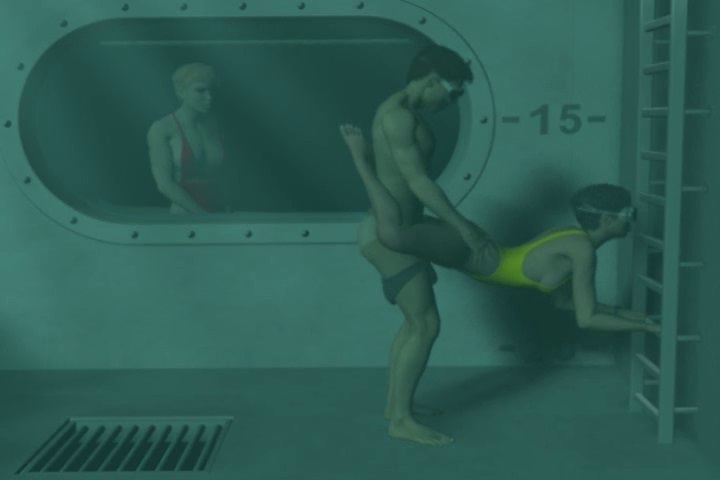 From the keyboard of Richard "Riwa" Shepard comes a tale illustrated by JustPaul inspired by one of his clips.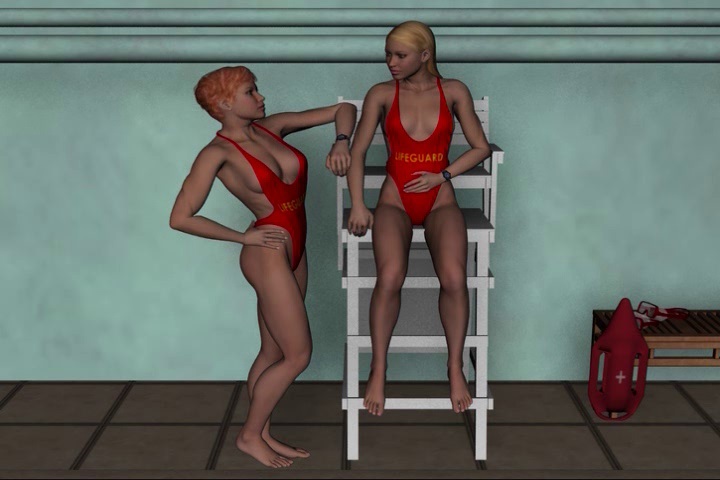 Paul and Vanessa go to an indoor pool and make use of the deep pool for a little hanky panky. The lifeguards immediately notice what's going on. The one tells her coworker this is the same couple who showed up last week and did virtually the very same thing at the bottom of the deep pool. Now she wants to go down to the observation window to get a closer look.
Will Paul and Vanessa get kicked out? Or will the lifeguards join in? As a bonus, I've included the clip that inspired my interpretation of events as told by JustPaul, including a little extra activity not mentioned in his video. (32 pages; 26 vidcaps)
19298 words – $6.00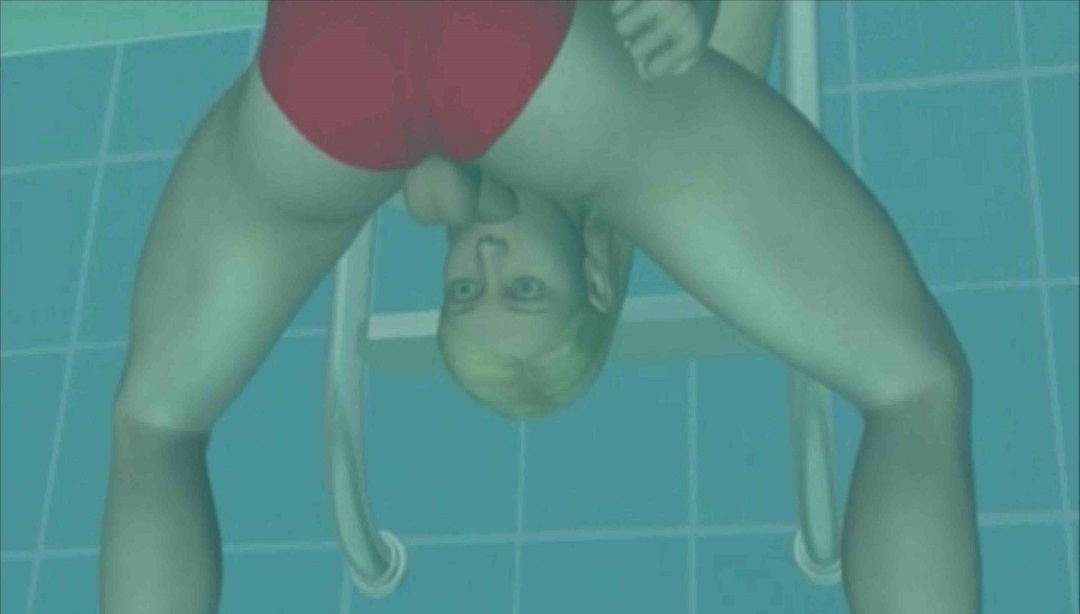 From the keyboard of Richard "Riwa" Shepard comes a couple of longer tales about a couple of females getting into trouble by spying or nosing around when they should know better.
Terminating the spy – Melissa is desperate to break into his compound, find incriminating evidence and put him away after all the misery he's caused. But he's onto her little game. Things will conclude for Melissa in his backyard pool. One of my older stories recently edited and lengthened. (27 pages)
A pine box for Emma – Our petite little Asian gets nosey again. This time she finds a warehouse full of pine boxes used to carry an illicit cargo. When she's caught will she be able to talk her way out of trouble? Or will she find herself taking up residence inside one of the boxes? And where will they dispose of her? It promises to be quite a bit wetter than she anticipates. (16 pages)
12763 words – $5.00
From the keyboard of Richard "Riwa" Shepard comes a couple of reposted erotic stories for your reading pleasure. Special thanks to JustPaul for the cover illustration.
Mother-daughter seduction – She and her daughter are determined to seduce their guest. The idea of watching her daughter swallow his cock underwater and then seeing him fuck her underwater has her all hot and bothered. What's more, it's possible she might even allow him to take things quite a bit farther before they get out of the pool. (9 pages)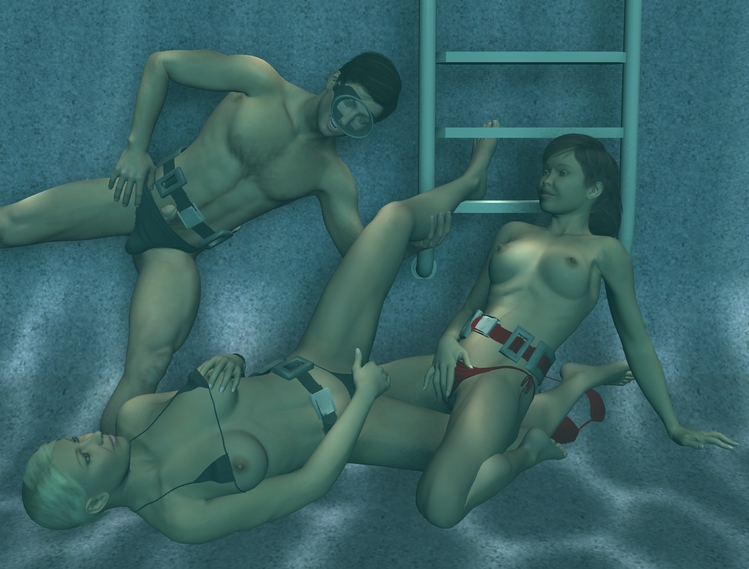 Noose-play – Dottie wants her husband to engage in a little noose-play with her. But when he balks at the idea, she decides to take matters into her own hands. But how far will things go? Special thanks to El Coyote for the cover illustration. (12 pages)
14505 words – $5.00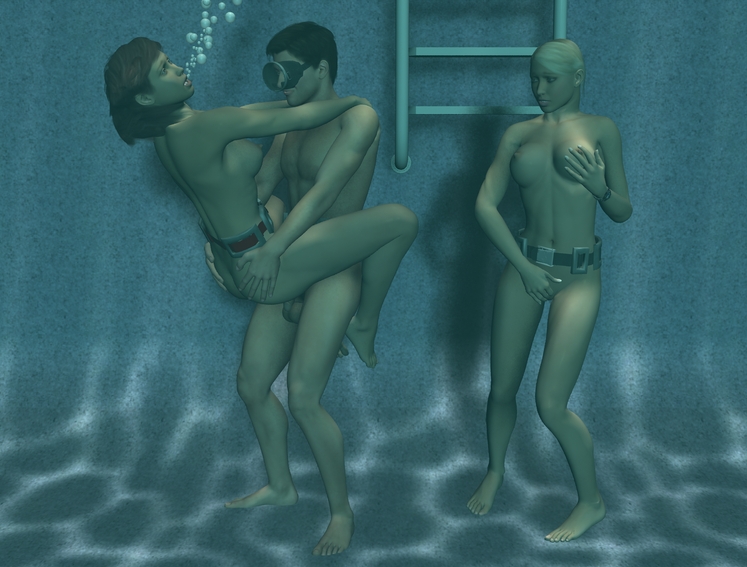 From the keyboard of Richard "Riwa" Shepard. Reposted. Special thanks to JustPaul for the cover illustration.
Mother-daughter seduction II – Continues the story of a mother and her daughter having underwater sexual fun in the pool with their guest. They had fun holding the daughter underwater until she bubbled her breath away. Now will it be the mother's turn? (8 pages)
A Couple of New Year's Eve Swingers – Lauren attends a certain New Year's Eve party with her boyfriend each and every year because at midnight they always string up a naked female. But this year the organizers have a special treat in store for everyone. Amelia attends the New Year's Eve party with a friend because her husband claims to have a bad back. But what will happen when they meet up with an amorous couple? And what is this special door prize they have just won at midnight? Told from two points of view. (13 pages)