Coming July rewards
More of the Island of Death-row Inmates and of Jaime and her husband watching the Club fundraiser.
Gianna wants to become a member of Pi Omicron Ro Nu and must submit to sexual asphyxiation.
Ophelia goes for a boat ride, suspecting she might have to "swim" back to shore.
Three women (including twins) go for a naked swim in a dive pool where it soon becomes two against one.
And who knows what else.
May stories/rewards will fall off at the end of June to make room for July rewards. Thank you so much for being my patrons.
11516 – $6.00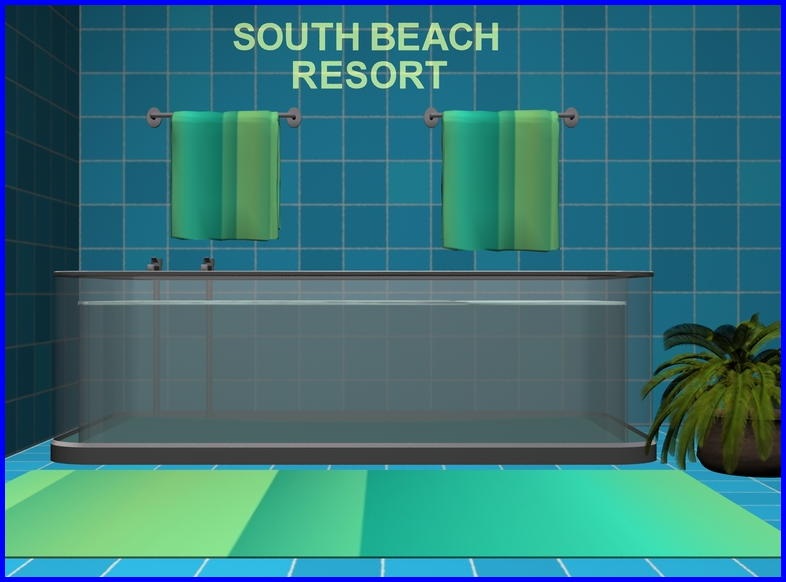 From the keyboard of Richard "Riwa" Shepard comes a new story illustrated with JustPaul renders plus a bonus story recently edited with the addition of nearly 700 words.
The Glass Tub Chronicles – Glass tubs have been recently installed in a handful of bungalows in Miami. If they could talk, these are a couple of erotic tales they might tell about a honeymooning couple and a marine biologist with his date. (18 pages; 15 illustrations)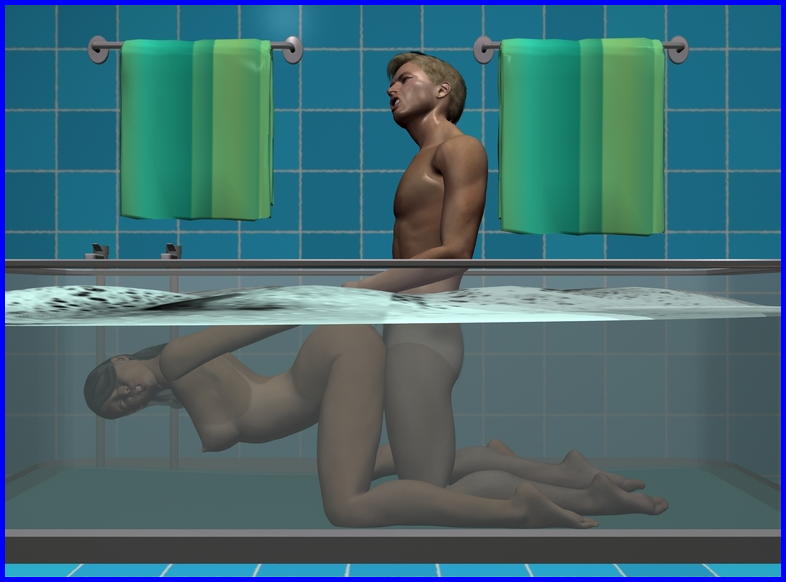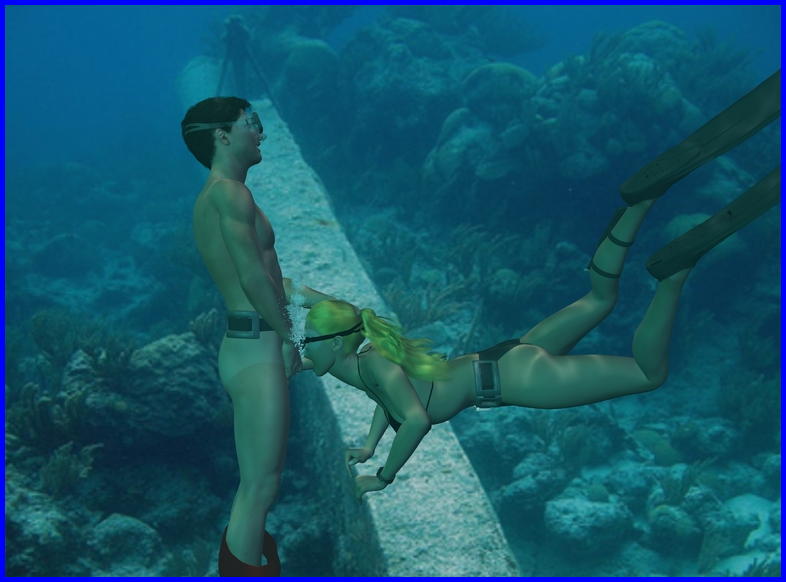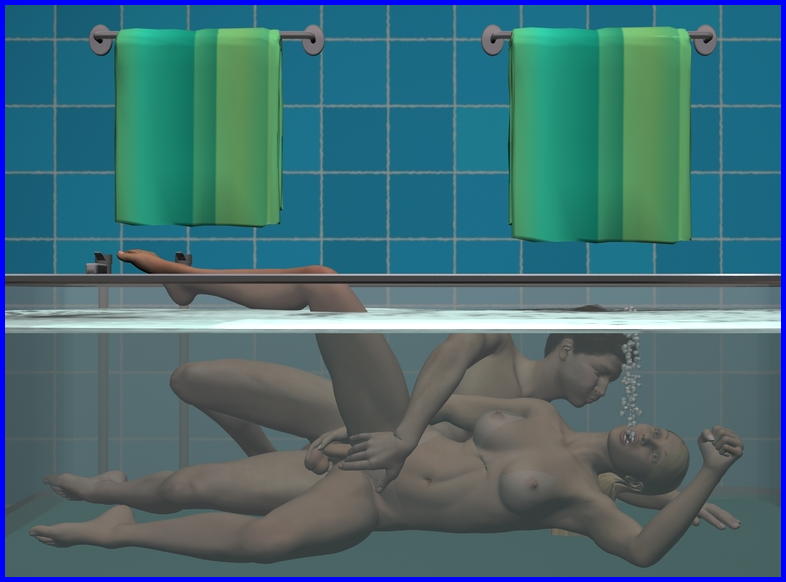 Daydreaming – This was originally written as a story idea for an Aquatapes clip. She is in the pool daydreaming, getting off to erotic thoughts of what might happen if things went a little too far between her and her man at the bottom of the pool. (11 pages)
11879 words – $6.00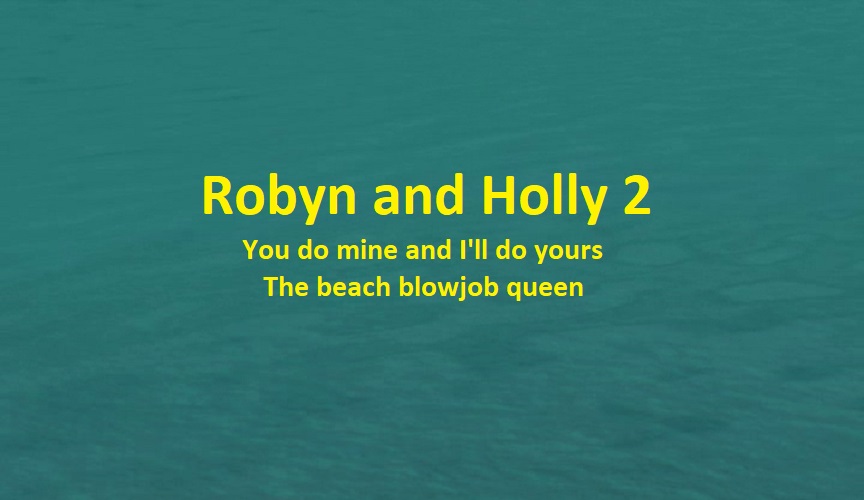 From the keyboard of Richard "Riwa" Shepard comes a trio of stories for your reading enjoyment. Two of them are older stories recently edited. But I included a new story I recently finished.
Robyn and Holly 2 – Holly is taken away by ambulance and survives her ordeal. She begins to conspire with Emma to do something to Robyn to get back at her. But when Robyn becomes paranoid, will Emma find herself taking a swim in the filtration tank? (11 pages)
You do mine and I'll do yours – Jack and Dave decide to get rid of their troublesome wives by taking them out on a boat and disposing of them while in scuba gear, each one doing the other's wife. (7 pages)
The beach blowjob queen – Miriam has been sucking a lot of cocks that don't belong to her. Karene decides to teach her a lesson by burying her in sand up to her neck and then making her suck the cock of every male there. But will she leave her behind when the tide starts to come in? (8 pages)
11480 words – $5.00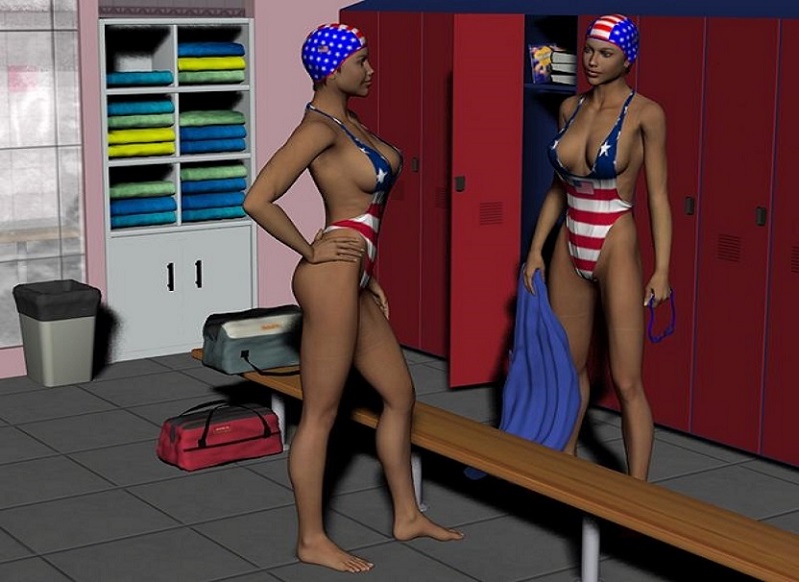 From the keyboard of Richard "Riwa" Shepard comes the conclusion to a couple of older stories, a wet/dry mix that also features your favorite club in action.
Team Discipline 4 – The conclusion. Erin and Craig must hold their breath during a long synchro routine. But when they are on the verge of finally being released, they are dropped once more into the deep end. Will Erin take advantage of the situation with Craig when she gets the chance? (12 pages)
Vanessa's Education 4 – The conclusion. Vanessa is put into the water tank onstage. Jim is given a remote that controls the flow, teasing her with it while insisting she put on an erotic show for everyone. But will he choose to fill the tank while she is still in it? (8 pages)
Plus a short, unadvertised bonus "dry" story involving rope around the neck. (4 pages)
13666 words – $5.00
From the keyboard of Richard "Riwa" Shepard comes a repost of the Apartment Neighbors trilogy, complete with 32 illustrating renders courtesy of JustPaul.
In part 1 she uses her clawfoot bathtub to hold her breath and masturbate while using a playtoy. She also imagines what her apartment neighbor on the other side of the wall might be doing in his bathtub… and what he might do to her if he was with her in her bathroom. (14 pages)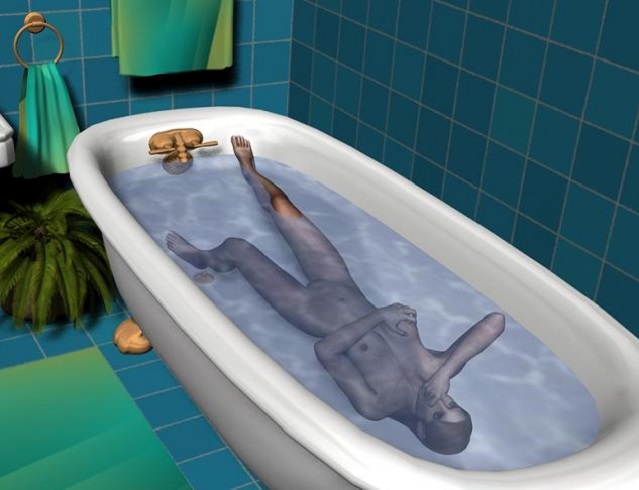 In part 2, after sharing a meal together she invites him to join her in her bathroom for a little dunking, breath-holding fun. (16 pages)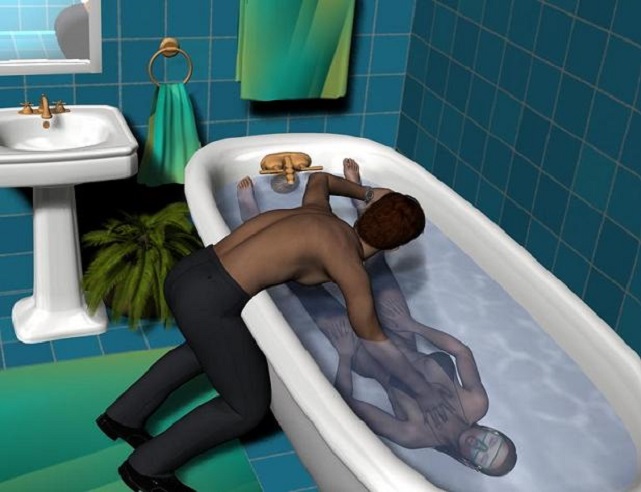 In part 3 she wants to be pushed into some underwater breath-holding oral fun involving some bondage. (12 pages)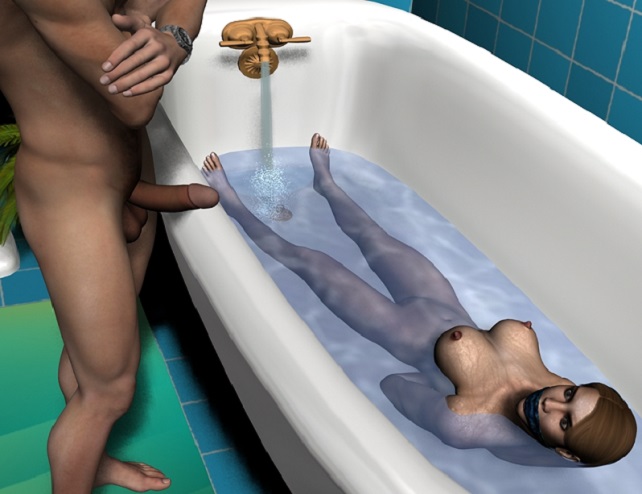 Patreon and Riwas Reads updates

,