Did she really think I wouldn't find out? Was she that stupid? Or did she figure I wouldn't do anything about it? If that was the case then she didn't know me very well.
She was out in the pool again like she often was… holding her breath as she swam along the bottom. I couldn't help wondering what she was thinking down there. Did she think she was pulling a fast one on me? Was she laughing inwardly because she thought I was clueless?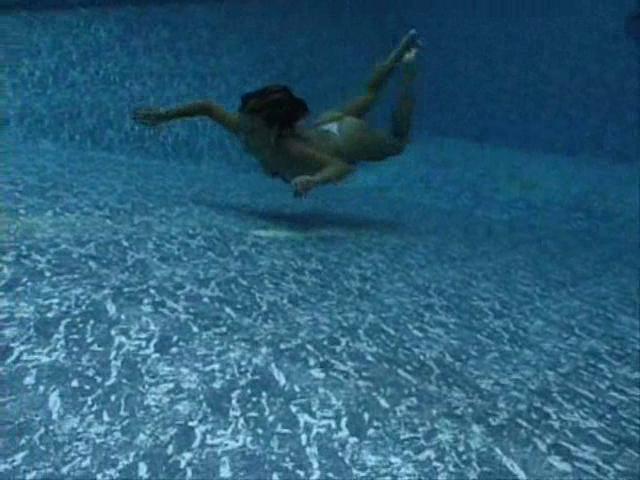 I couldn't even begin to imagine what was on her mind as she swam back and forth. But I knew what I was thinking. I was furious! How the hell she could cheat on me so heartlessly??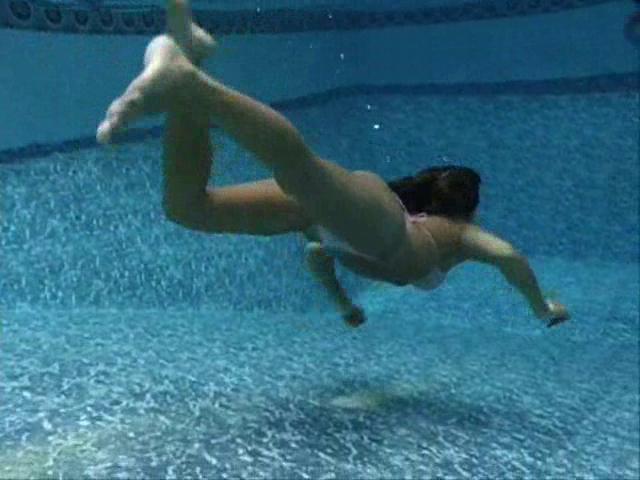 As she swam back into the shallow end I decided that I'd had enough. This time I was going to end her cheating ways once and for all. And with the dive mask and weight belt I had with me I figured she wasn't going to stand a chance.
I watched her as she headed back into the deep end. Then I quietly got into the shallow end. I was determined this was going to be Jodi's last swim.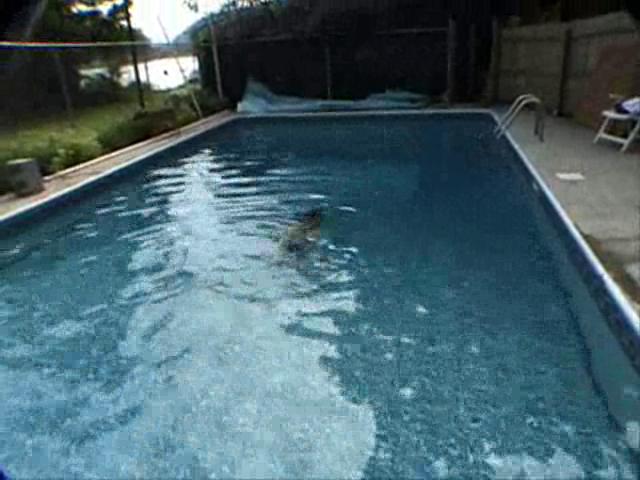 She reached the far end and clung to the edge of the pool, totally unaware I was swimming underwater coming to get her and send her to hell. The stupid bitch wasn't even looking in my direction. She had no way of knowing today was going to be the last time she enjoyed using the pool.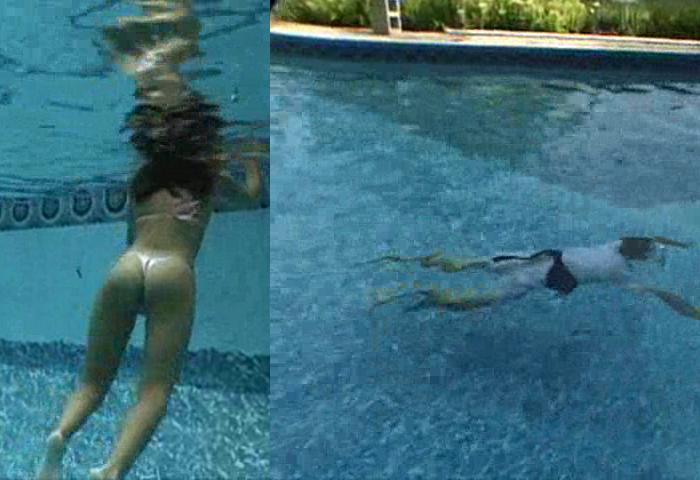 When I got there the crazy bitch wasn't suspecting a thing. I just grabbed her and pulled her under. I caught her totally by surprise.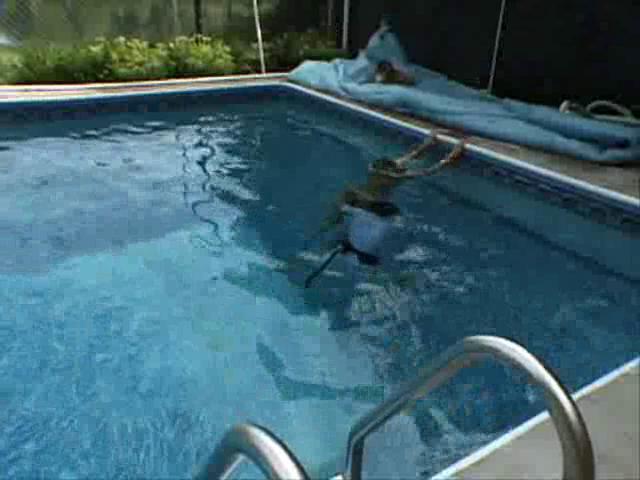 I pulled her down with me as the belt took us down. She didn't struggle in my grasp very much once she saw it was me. Maybe the stupid bitch thought I was just playing around.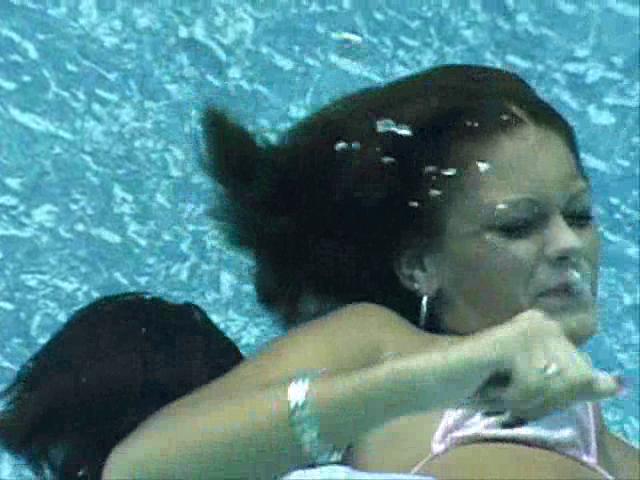 She wriggled and squirmed in my grasp. But it wasn't like she was panicked or anything. I'm sure she thought it was just a game. She was about to find out differently.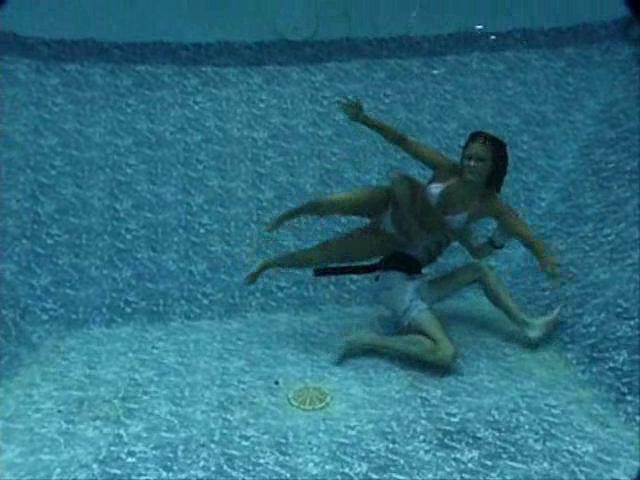 Her tits bounced nicely as I held onto her. She grunted and bubbled a little, flailing with her arms. But she was still not trying to escape my grasp. I'm sure she thought I had no clue about her extracurricular activities.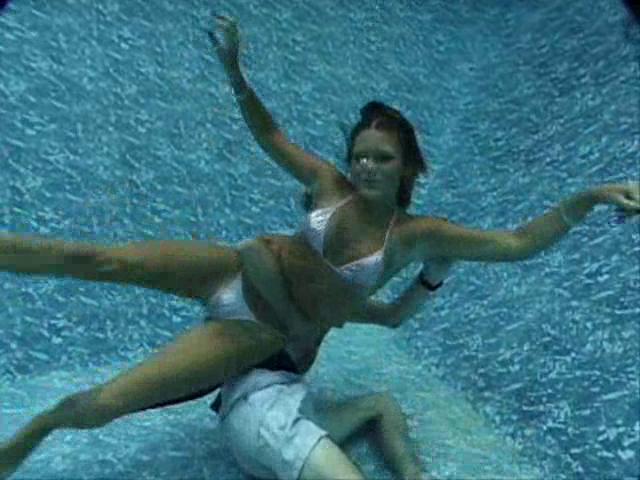 She kicked and wriggled as I kept her in the deep end. I didn't want us in shallow water where she might be able to stick her head up and catch a quick breath. This wasn't some game I was playing. I wanted to drown the cheating bitch!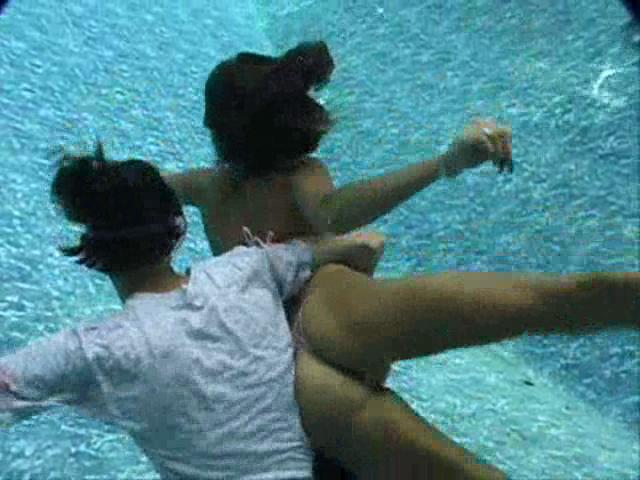 She began to put up more of a struggle as I kept us both submerged. I heard "UMM's" and grunts as she lost little bursts of air. She was finally starting to run out of breath.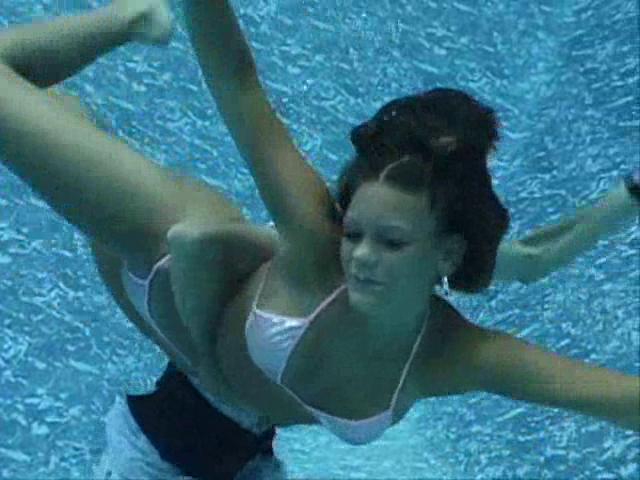 Once I turned her over she started struggling against me. She pushed up against me, grunting and bubbling in growing alarm. I heard something bubbly come out of her mouth, something like "QUIT IT; LET ME GO!"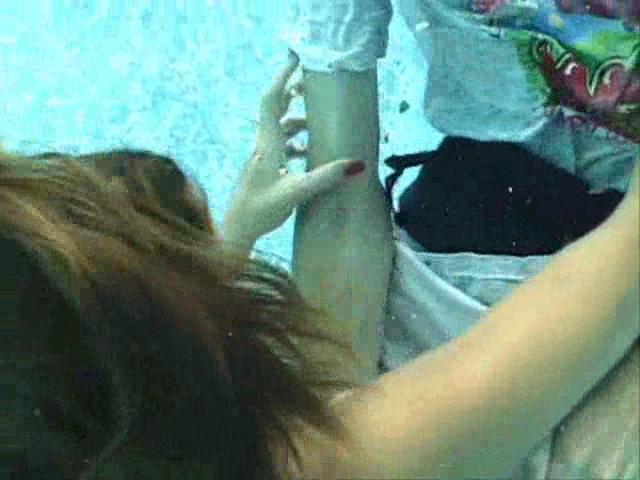 She really began to panic when I climbed on top of her! I heard her bubble, "LET ME UP; I CAN'T BREATHE!" I saw her lose another burst of air. But I was getting all turned on holding her down. My cock was hard; I was enjoying myself too much to stop.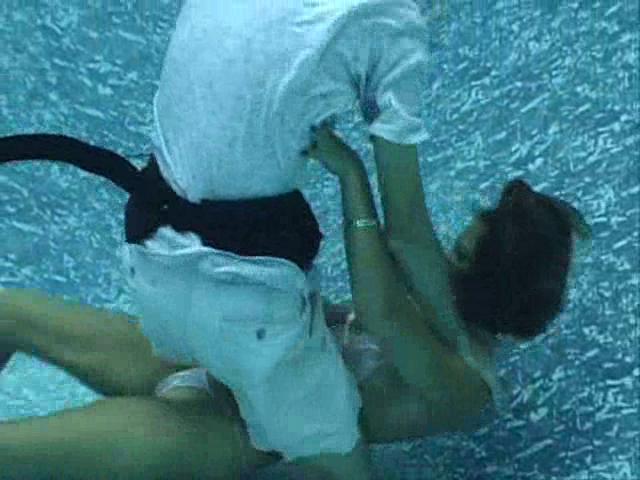 She fought me as I tried to pin her up against the wall of the pool. I think she was finally starting to get the idea. But the harder she fought, the more turned on I became.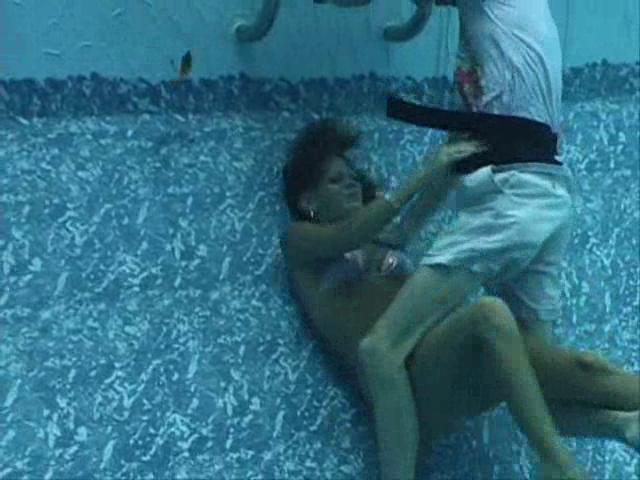 I rode her as she struggled between my legs… and fuck, what a ride! She kept twisting and turning as her boobs bounced and wobbled. It didn't do my stiffy any good as it stayed nice and hard the entire time.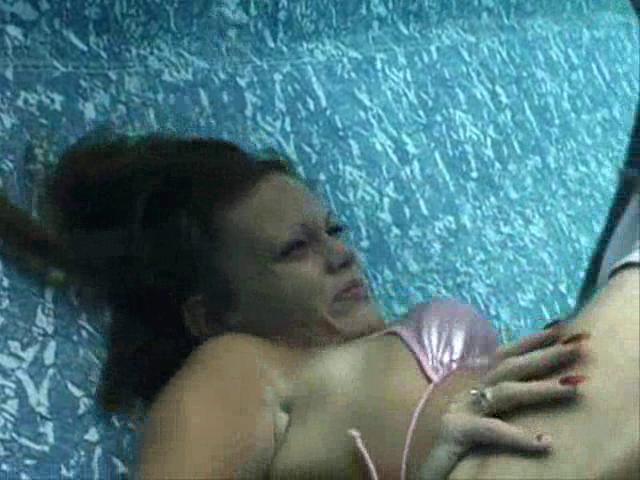 I lost the bitch from between my legs. I must have gotten careless because she broke away. She swam straight for the side of the pool, grunting and losing air.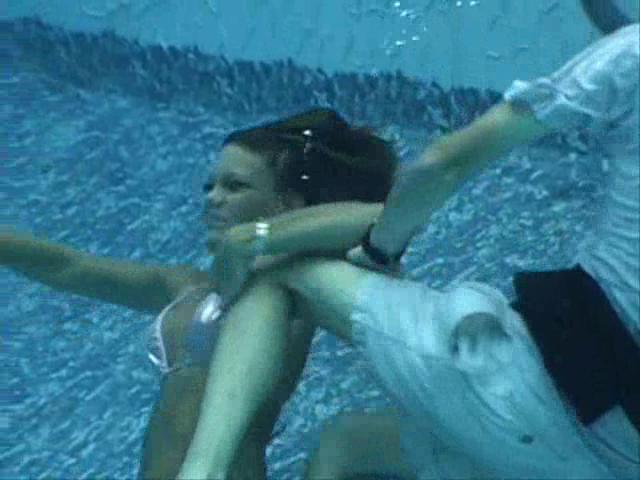 I thought I'd lost her for good when she got to the side of the pool. She managed to reach the surface and gasp for breath. Then she started climbing out.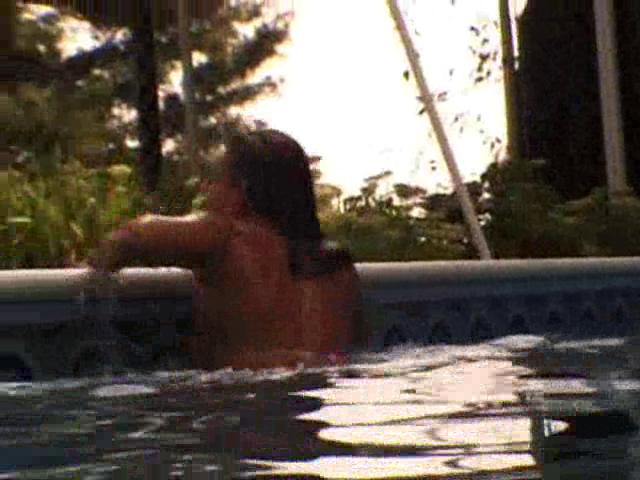 I grabbed her by her knees and pulled her back in with me. Then I pulled her down to the bottom, hanging onto her knees so she couldn't kick herself away from me. She clawed for the surface like crazy. But for the moment I had her good and tight.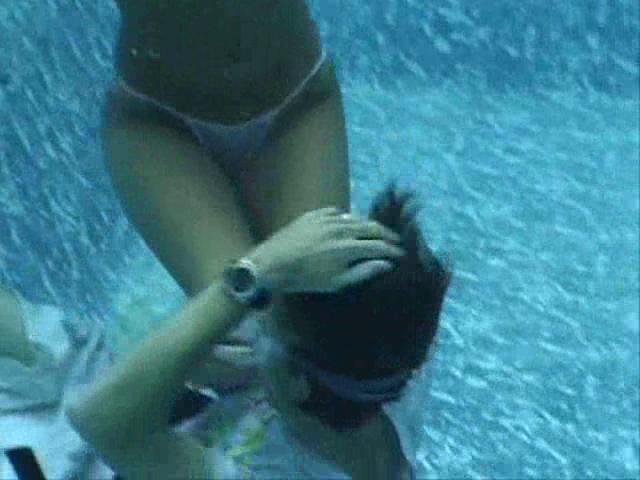 I watched as she flailed for the surface in growing panic. I had a good grasp on her legs and she was losing air fast. I figured I could outlast her if I held my breath longer than she could, especially in her panicked state.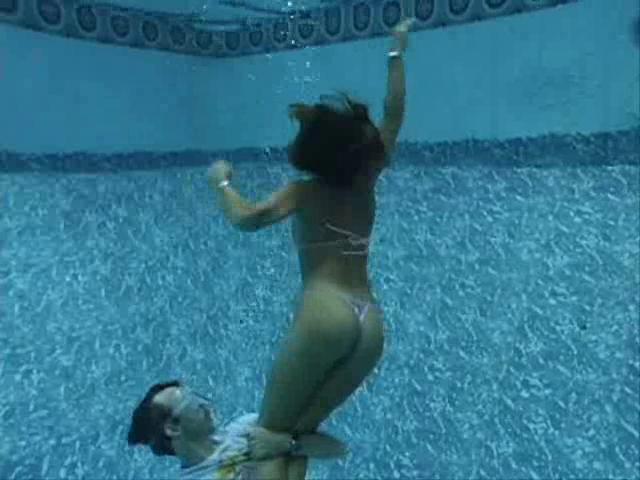 It must have dawned on her she had to loosen my grip if she was going to get to the surface. She struggled with me, pushing against me and trying to break free. We twisted around down there on the bottom of the pool for a bit. But she couldn't break out of my grasp.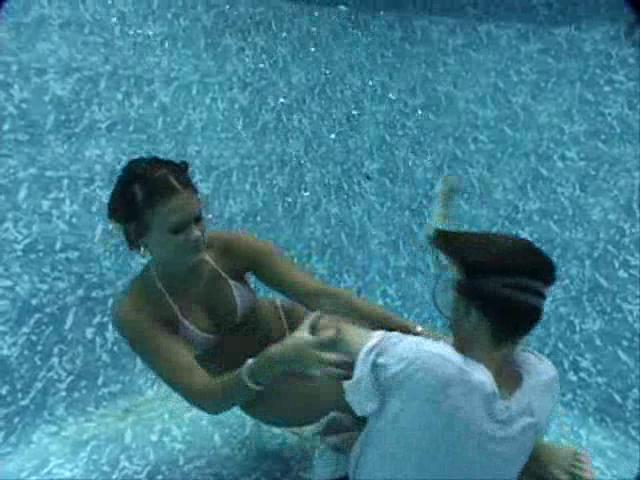 I twisted her around and got her from behind, wrapping an arm around her neck and waist. That's when she really struggled against me. She kicked like a hellcat, grunting and "UMMMing" while bubbling "LET ME GO; LET ME GO!!"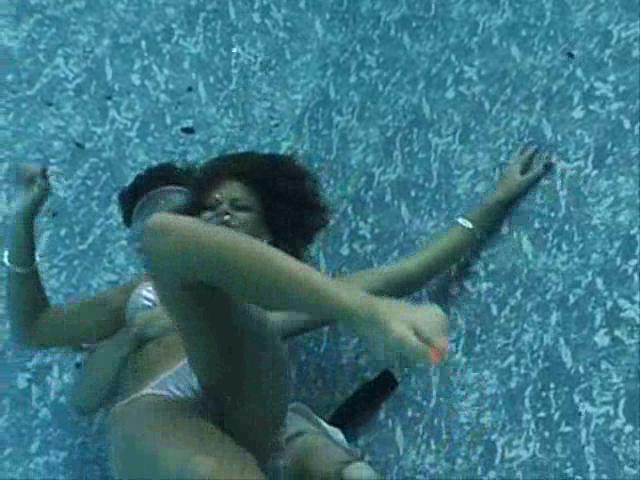 She started losing air pretty good at that point. Bubbles came out of her mouth until she looked like she was getting a little disoriented… like she was running out of breath or something. It was only a matter of time before her lungs gave out and she finally inhaled.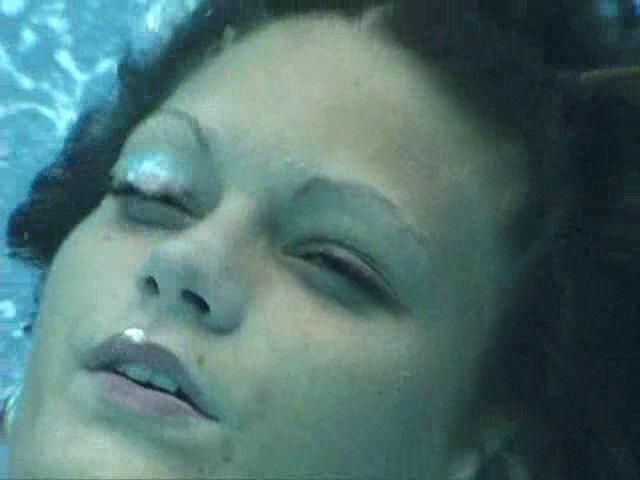 For a moment there she wasn't fighting me very much. I think she was trying to conserve what little air she had left in her lungs. I was certain she wasn't going to be able to hold her breath much longer.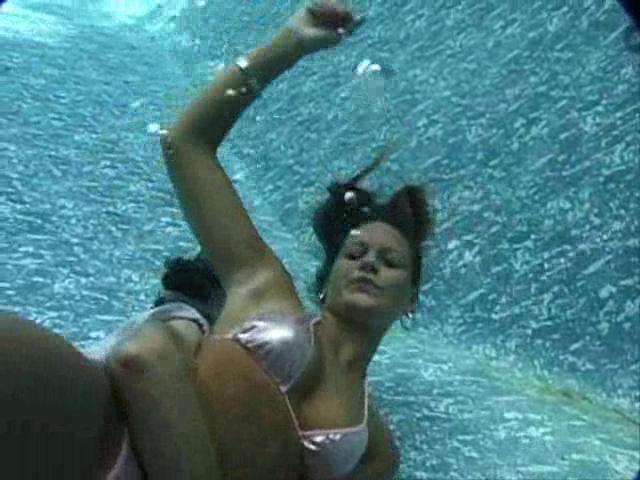 She managed to slide out of my grasp. But I grabbed her ankles, preventing her from reaching the surface. I was determined this bitch was going to suck water and drown.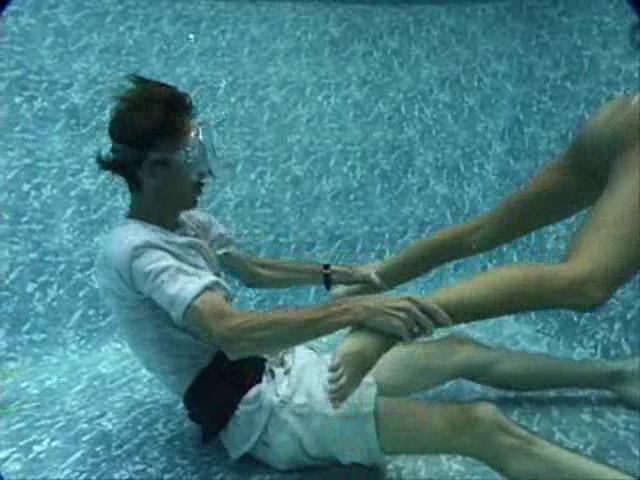 I made sure the surface was just out of reach for her. She strained and bubbled as she tried to reach it. But she couldn't get there for that breath she so desperately needed.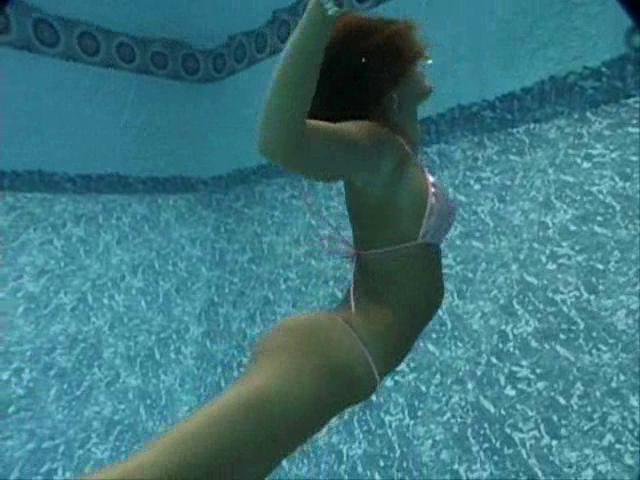 She started coughing up bubbles as she flailed weakly. She no longer had the strength to fight me anymore. I was pretty sure her lungs were starting to flood.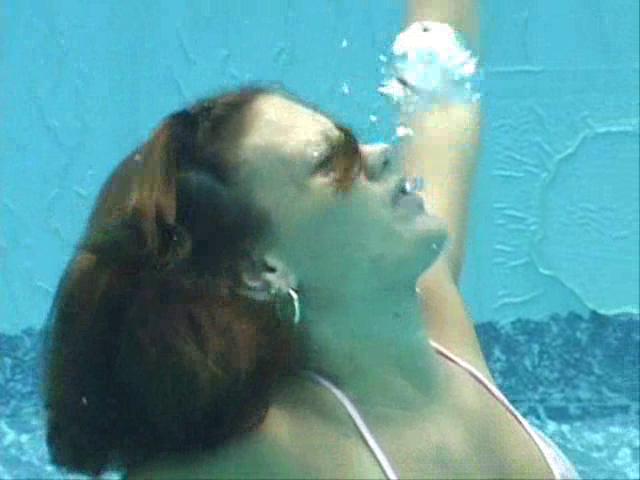 I maintained a good grip on her ankles the whole time. She might have been drowning. But I wasn't going to risk her getting away from me and reaching the surface where she might get a breath and regain some energy.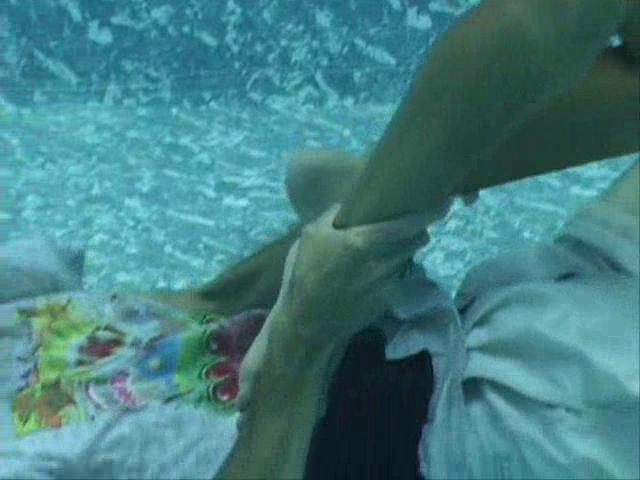 Seeing those drowning bubbles really kept my cock hard. The way she went into seizures was absolutely incredible. It was amazing how aroused I was watching her drown in my grasp.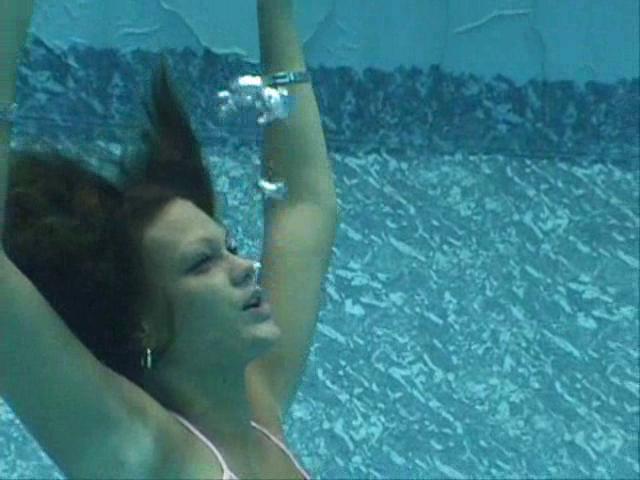 Watching her breath billow away was very satisfying. Seeing those painful spasms as her mouth opened and closed was a real turn-on. The cheating bitch was finally getting her just desserts.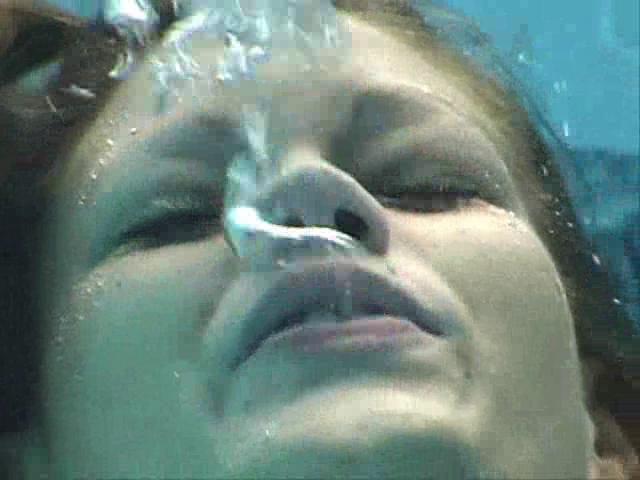 I pulled her between my legs and held her in place as I watched her face. I enjoyed watching her cough and convulse. I certainly enjoyed the agony in her features. My cock was hard like you wouldn't believe.
Watching her cough out the last of her air was a real turn-on. I couldn't help wondering if she was thinking about those other cocks she'd sucked and fucked A hell of a lot of good they were doing her now, that's for damned sure!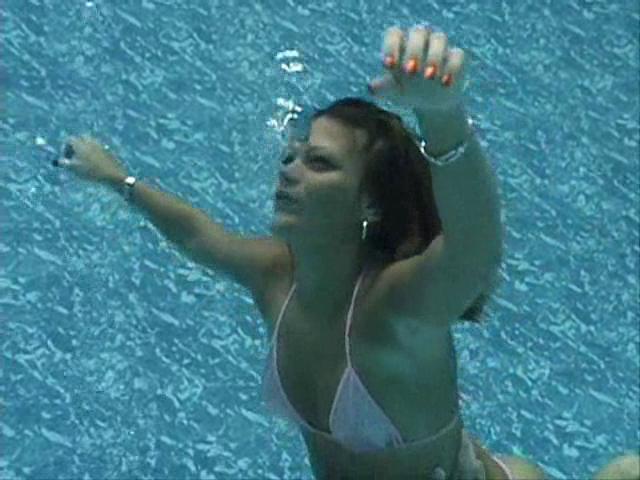 'You want air, bitch??' I thought as I held her close to the surface. 'It's right there, babe; just help yourself. What; you don't want any?" She convulsed as I held her a few inches away.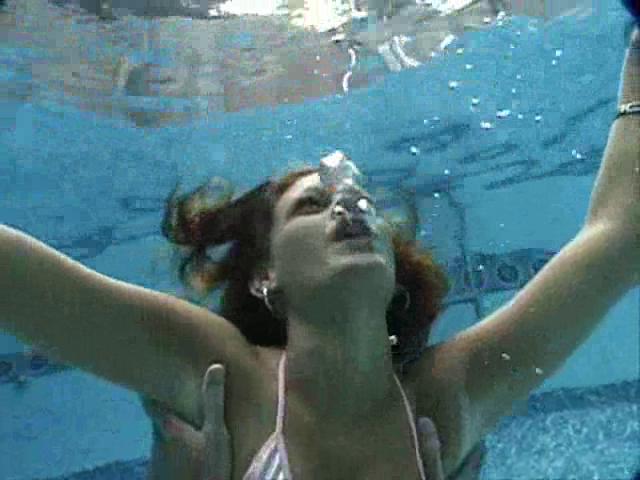 'No? Don't want any? Fine; you can hang out with me down here.' Then I pulled her into my lap, wrapping my arms around her from behind. I even pumped her stomach a couple of times, forcing the last of her air out of her lungs.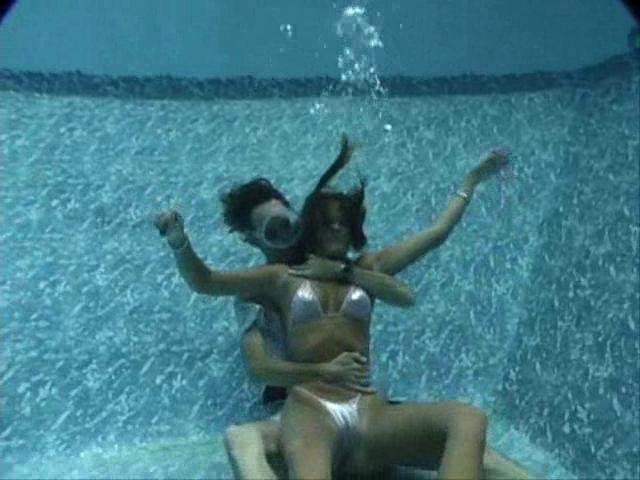 'Bitch!' I thought angrily. 'You don't deserve any fucking air!' Then I pumped her stomach one last time. There was a satisfying grunt followed by one last explosion of bubbles from her flooded lungs.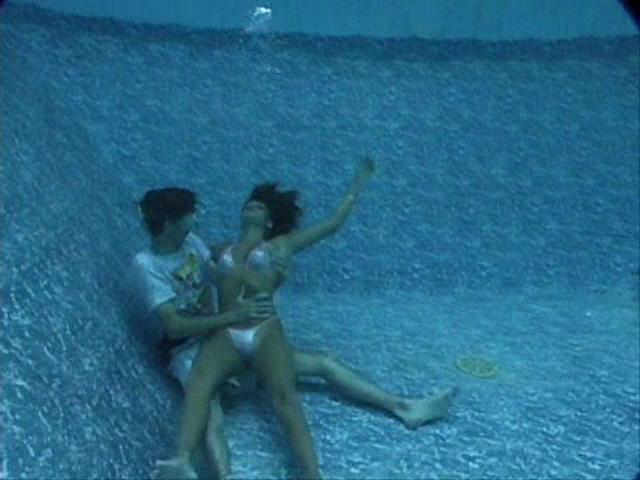 Fuck; that did it! I creamed myself as I held her in my arms. She didn't cough or move or struggle or anything. The bitch had finally gotten what she fucking deserved!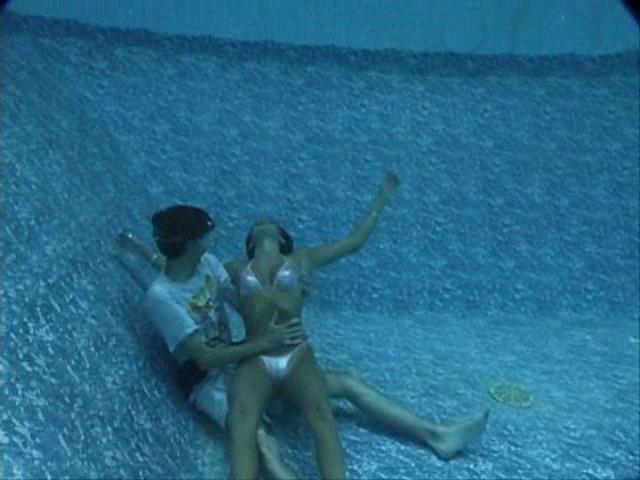 The only thing left to do was to make it look like an accident. I wasn't sure where I wanted to leave her. For the time being I simply carried her to the shallow end of the pool.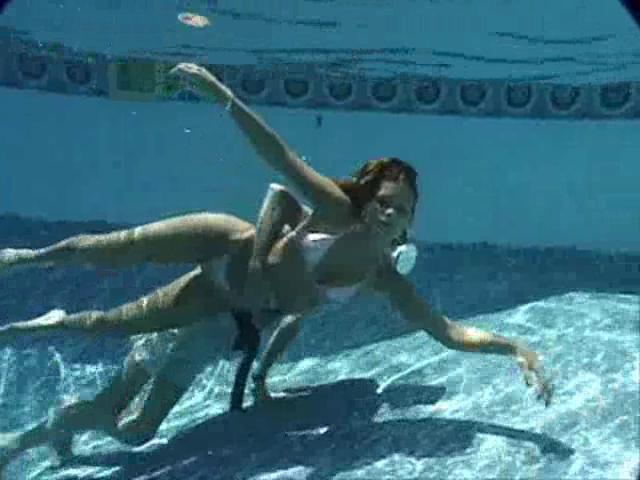 I put the dive mask on her face and the belt around her waist. Then I rushed into the house like a panicked boyfriend. That's when I called the paramedics.
I told them my girlfriend must have gone for a swim and drowned herself. I found her on the bottom of the pool in a dive mask and weight belt. I explained how I tried, but I couldn't get her breathing again.
Eventually they came to the house. They verified my story of course.
…and that was the end of that cheating bitch Jodi…
2014; 2020 (written Aug 19 '14; ed. Mar 26 '20 by riwa)
(Screenshots are from Aqua Fantasies Mermaids in Peril Vol. 6 and are used for illustration purposes.)