The UWF download store will be closing the end of this month. I appreciate all those who have visited my little corner of the world there and made purchases from my store. Thus, I am reposting some older bundles I took down and haven't yet put back up until now. I also put up a new story using JustPaul illustrations. Watch for more uploads and upcoming sale prices.
Many bundles are being reduced as my way of saying thanks for your patronage. All Shelly stories/bundles and all Dear Diary stories/bundles are now on sale for $4.00 each through the closing of the store.
Make sure you take the opportunity to visit other stores before they close. All stores under the UWF Download umbrella will close the end of September.
Recent uploads
18570 words – $6.00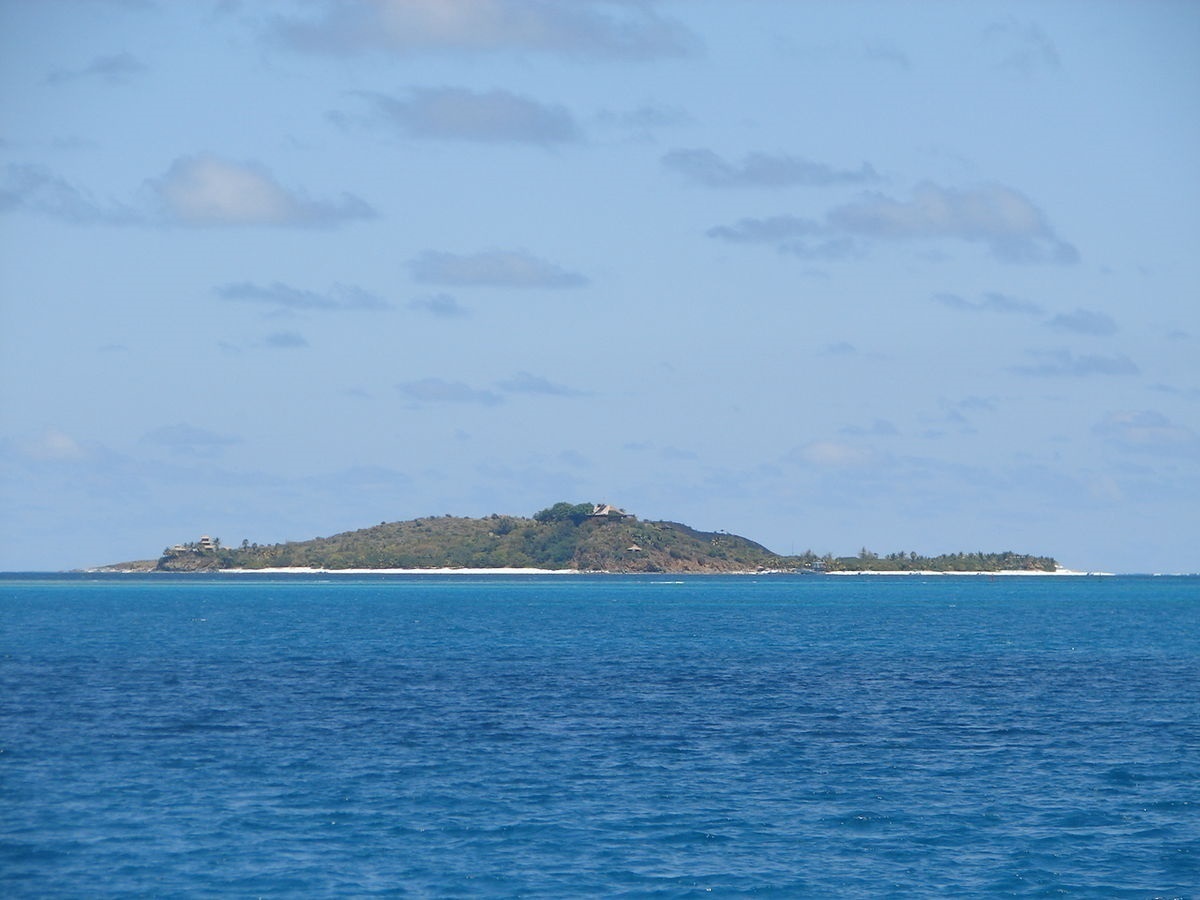 From the keyboard of Richard "Riwa" Shepard comes the continuation of a pair of long, older series recently edited, the Island of Condemned Inmates and the conclusion to Jaime visiting the Club.
Island 29-30 – Staffers prepare for the lottery. Maggie thinks her time may be up and spends some quality alone-time with Christina. At the lottery things go upside down for Karla when her plans for escape are foiled by the drawing of the name of the inmate who was going to help her. (14 pages)
Jaime 34-35 – Lydia fetches a special suit for Jaime to wear which increases her sensations of intense discomfort. When John goes off for a bite to eat, Lydia talks to her sister about what the future holds. John later returns to spend some intimate moments with his wife. But how will her evening end? (21 pages)
18613 words – $6.00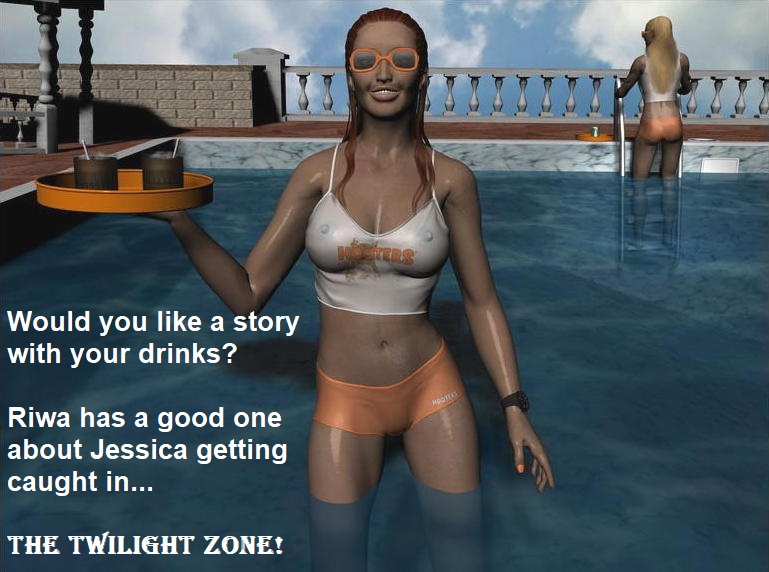 From the keyboard of Richard "Riwa" Shepard comes a longer, older story recently edited.
Jessica tries to rescue four teens who ran off the road into a lake. She's able to get three of them out of the vehicle. But something bad happens and she awakens in a strange room where a man in a white smock has this preposterous notion she did not survive the incident.
She does not believe him and leaves under her own power. But she continues to face perilous situations underwater, including a struggle with a net as well as a plane crash in the sea. Poor Jessica may have unwittingly found herself in… The Twilight Zone. (5 chapters; 40 pages)
6323 words – $5.00
From the keyboard of Richard "Riwa" Shepard comes a new story illustrated by JustPaul.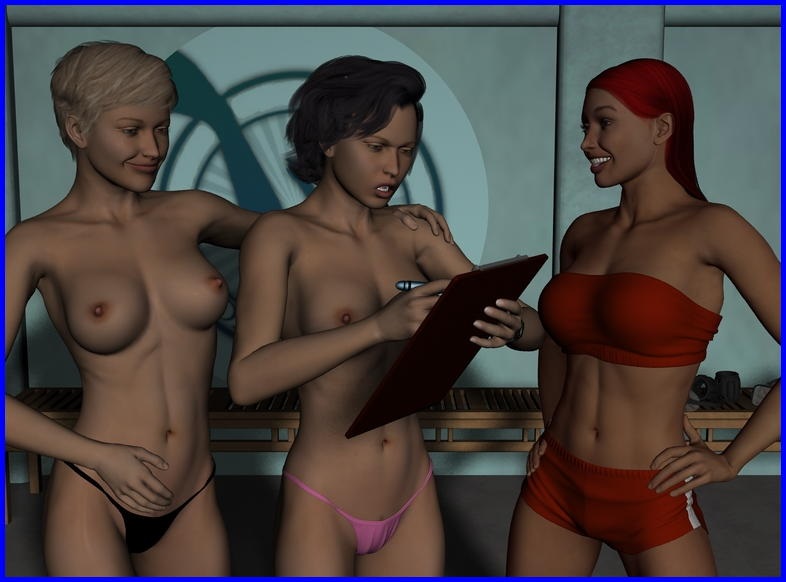 Lydia talks her friend Ava into going back down to the bottom of the Deep Solo tank. They end up putting on a show for some visitors. Ava is teased underwater with a toy before she's allowed to cum. So she turns the tables on Lydia by using her thong bottoms to secure her arms behind her back for a special breath-holding show at 60 feet. (19 pages; 13 renders)
7225 words – $5.00
From the keyboard of Richard "Riwa" Shepard comes a reposted story inspired by a JustPaul idea and illustrated by his wonderful renders.
Late one night Patricia and Jeremy decide to sneak in a swim at the pool where Patricia works. The problem is: they are both seeing Janice who is the head lifeguard at the pool and who is also using each one for her own sexual thrills. They both want to break up with her and be with each other instead. But Janice is one psycho bitch, an extremely difficult person to try to break up with.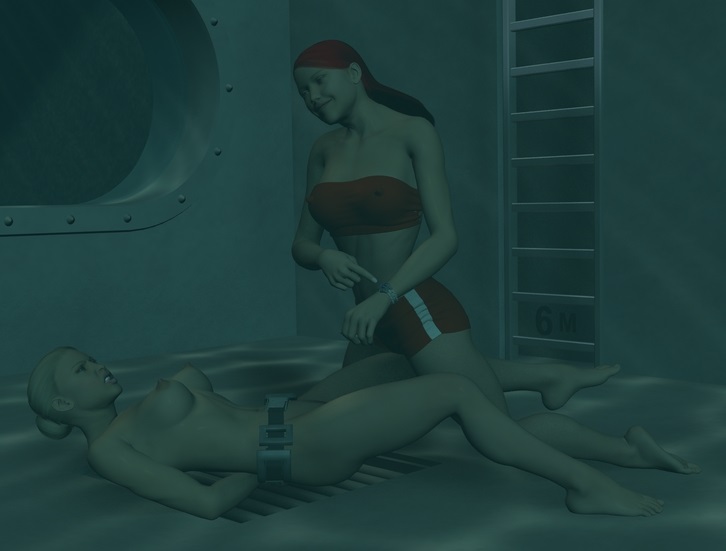 You know where this is going, right? They're going to get caught… and there's going to be hell to pay… (21 pages; 17 renders)
7776 words – $5.00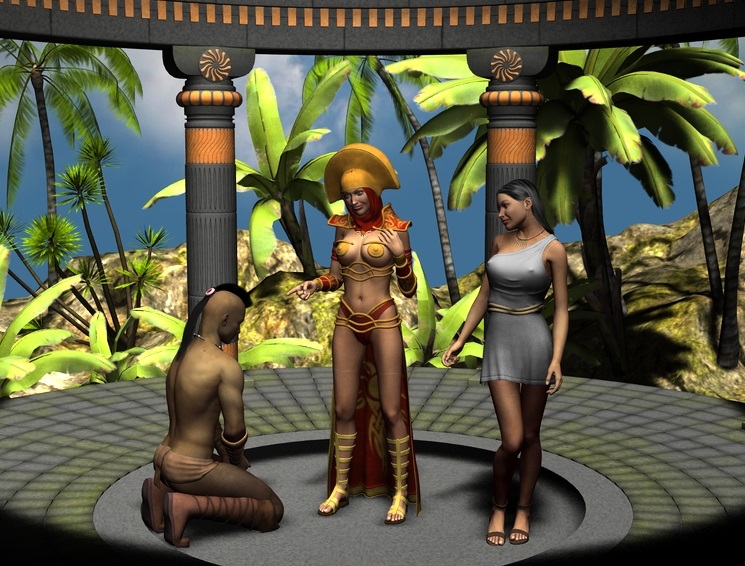 From the keyboard of Richard "Riwa" Shepard comes the reposted second chapter to a story inspired by JustPaul's animated clip The Aztec Queen. Thanks to him for the additional illustrations.
The queen of the Aztecs continues to hunt for the sexual release she craves that requires her to be underwater to achieve it. How many warriors will she go through to obtain it, and how many of her harem girls must make the ultimate sacrifice? Will the healer reach the point where it is time to intervene before the queen's madness affects the whole tribe? (22 pages; 17 renders)
15916 words – $5.00
From the keyboard of Richard "Riwa" Shepard comes a brand new reposted story generously illustrated by JustPaul. Included is an older reposted bonus tale also illustrated by JustPaul.
Jane Bond meets Drownella – People have been disappearing along a certain section of the coast. Jane Bond gets sent to investigate when a fellow agent fails to report in. But her first encounter with the subject of their surveillance might come at a pretty high price. (45 pics; 46 pages)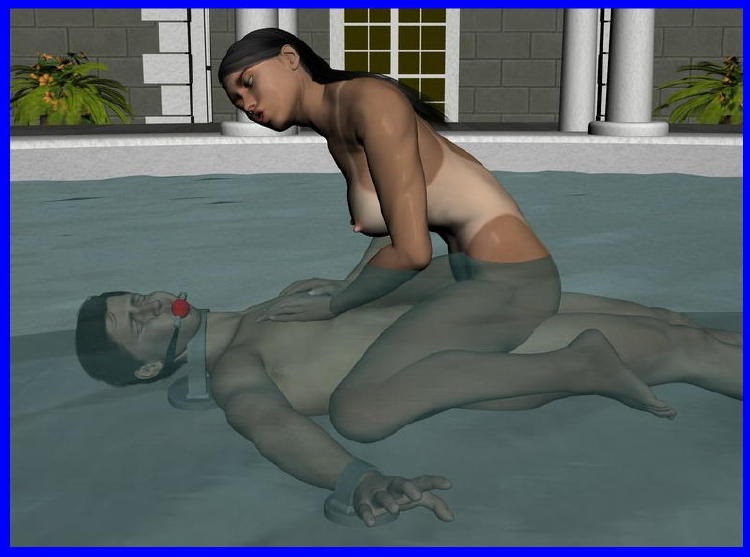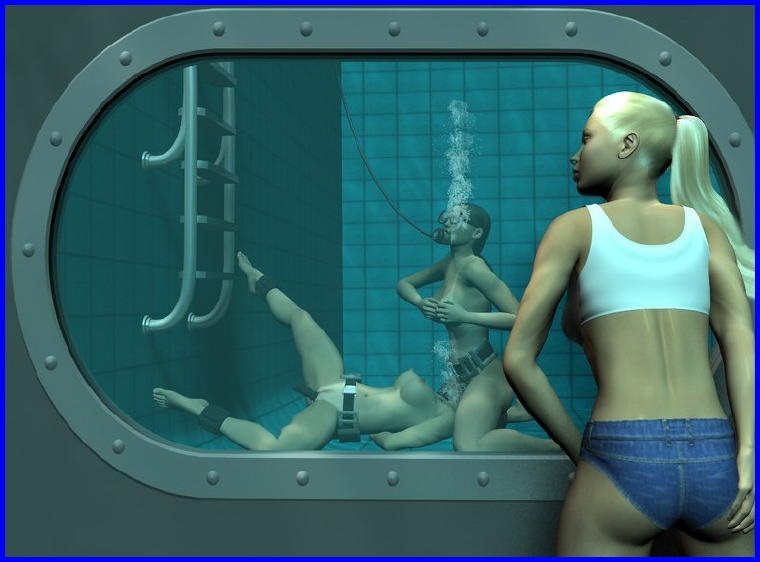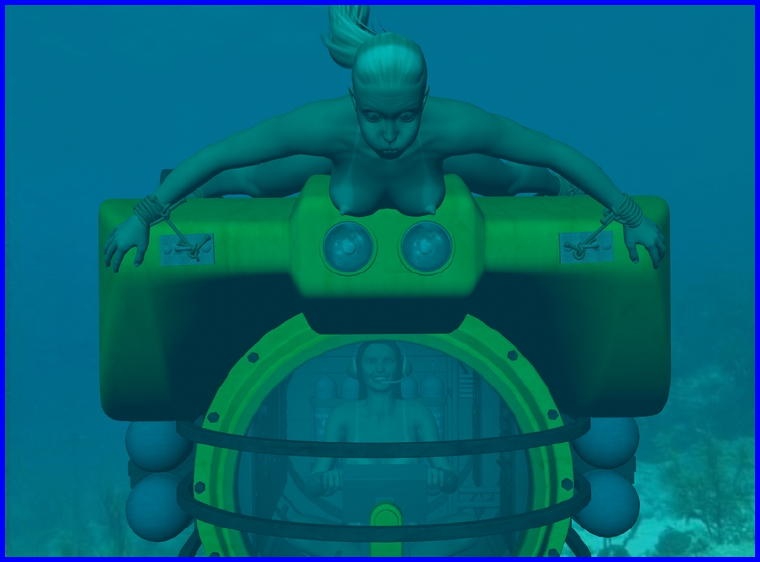 Emma at Skull Cave – Emma dons her black wetsuit and scuba gear and goes off looking for her sister Serena who has disappeared inside the very dangerous Skull Cave. She has no idea there is a creature waiting for her once she gets inside. (14 pics; 14 pages)
14493 words – $4.00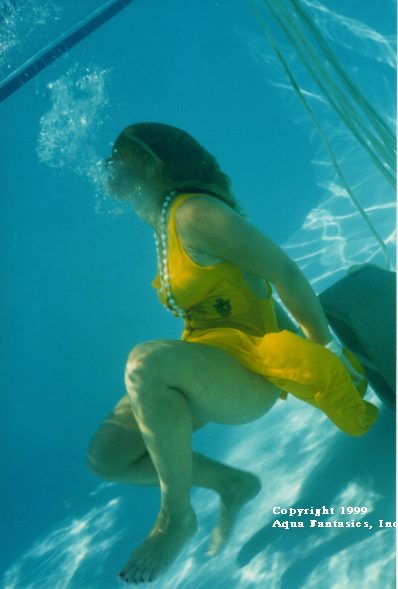 From the keyboard of Richard "Riwa" Shepard comes a reposted story inspired by pictures from the old Aqua Fantasies as well as a sequel inspired by those pictures.
Block Party – Lynn suspects her husband Tom of having an affair and goes to investigate. But she is intercepted by Tom's mistress who has a little surprise planned for her: her very own 'Block Party'. (35 pages; 45 pictures)
Block Party Aftermath – Lynn's best friend Gwen comes into town suspecting there is more to the story than just a tragic accident. So she gets close to both Tom and Natalie in order to get them to confide in her what they know about that day. When she learns the awful truth she plans her revenge with Tom against Natalie. (18 pages)
24476 words – $5.00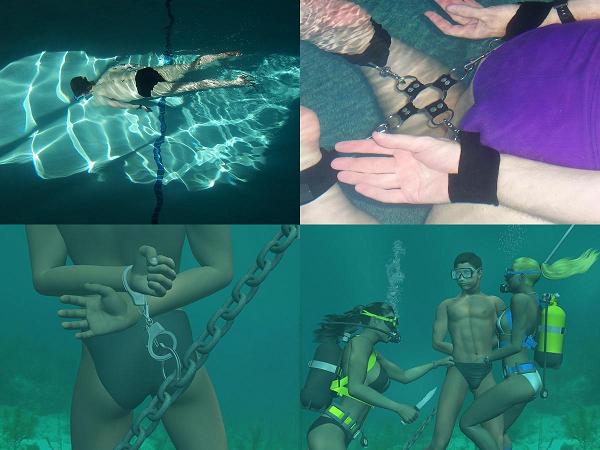 From the keyboard of Richard "Riwa" Shepard comes a trio of reposted tales. If you like your men wet and wild underwater, this bundle is for you.
Late Night Pool bondage – The complete story of the night he was alone in the pool after midnight when another male came down to the pool, found him with his handcuff gear and asked if he would like to tie a guy up for real and enjoy having his way with him. (26 pages)
My first scuba experience – Some guys practicing scuba in a pool lure him over to try it out, only to do a little groping with his privates. They hold onto him and leave him breathless until he becomes concerned they might keep him submerged too long. (8 pages)
Perry's Predicament – Perry decides to go freediving at the reef, hoping those scuba babes he once saw there might return so he can seduce one or both of them. But when they show up, he gets more than he bargained for. (11 pages)