Coming January rewards
More of the Island of death row inmates.
The fourth chapter to the club story A Night to Remember.
Iron maiden on New Year's Eve
Neptune's wench
Underwater suffocation
Last thoughts before a hanging
Bathtub punishment
Luring a French maid to a hanging
November stories/rewards will fall off at the end of December to make room for January rewards.
It's been a year of change and adjustments for me. The good part is that I get to see mom more often. We found a Chinese Buffet restaurant open on Christmas and enjoyed ourselves. Then we went for a drive and did some sight-seeing. As a present, I gave her my 32" TV I was not using. She was thrilled.
Thank you so very much for being my patrons. I hope you had a very Merry Christmas. Have a happy New Year, and I'll see you in January.
21249 words – $6.50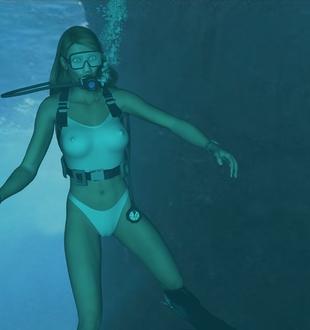 From the keyboard of Richard "Riwa" Shepard comes two reposted older scuba stories.
Practical Joke – Cassandra and Emily are friends and roommates who enjoy scuba diving together. After a recent hurricane they go out searching for fresh shipwrecks to explore. But when they come across a most unusual wreck, Cassandra's penchant for pulling practical jokes puts both their lives in danger. (17 pages)
Julie and Rachel – Julie and Rachel are friends who enjoy scuba diving together. One night they get together over at Rachel's home where her basement contains a pool nearly 18 feet deep, perfect for scuba diving. But something happens during their dive, and the two normally reserved females find themselves in a situation where inhibitions begin falling away one by one. (5 chapters; 24 pages)
18220 words – $6.00
From the keyboard of Richard "Riwa" Shepard comes a couple of older reposted stories illustrated by JustPaul.
Michelle's training – A tale that could be considered the prequel to the Sore Loser stories. Imelda and Rosie decide to train the new girl by testing her lungs in a special tank down in the basement. What Michelle doesn't know is that she's going to find herself taking part in their very special initiation. (14 pages; 11 renders)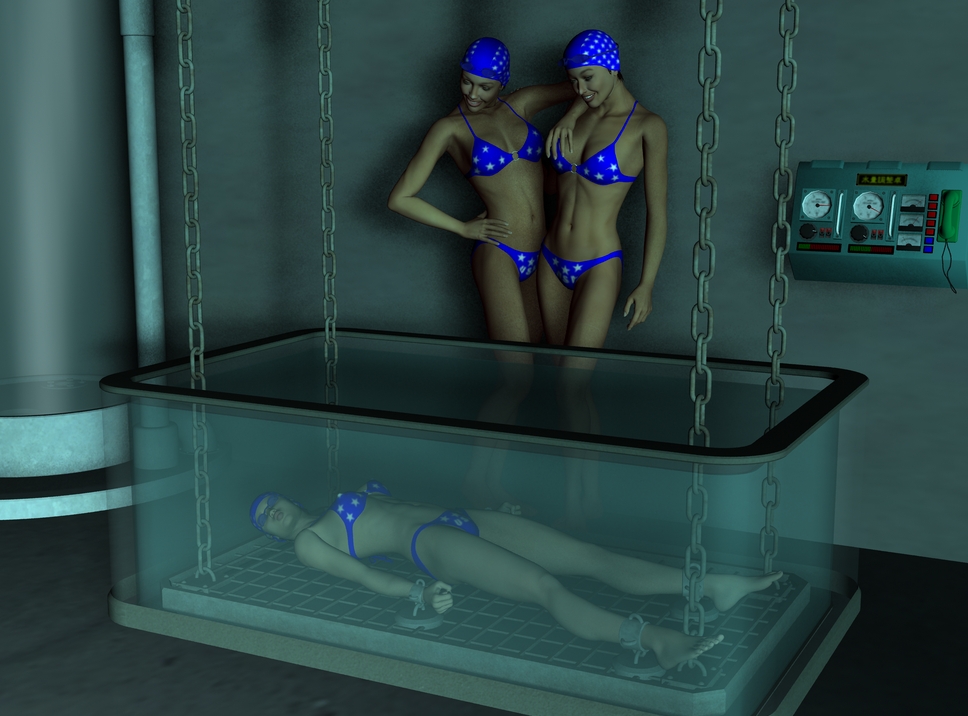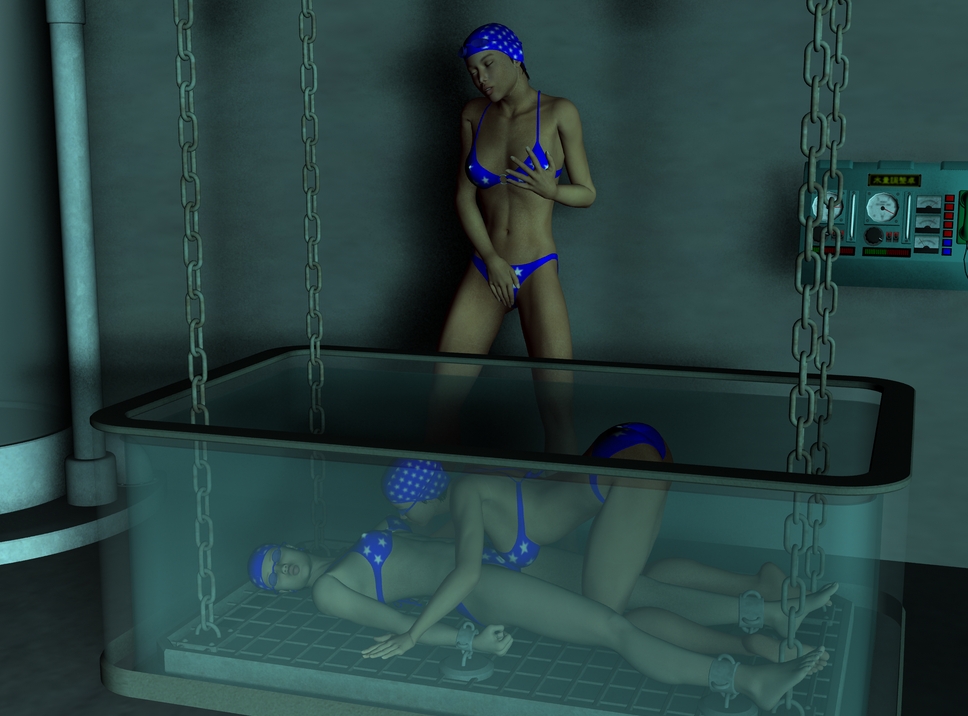 Closed for the season – Emma is asked to close the pool for the season for the widow she cleans house for. But she brings her wetsuit along, planning for a discreet little play while the woman is gone. However the widow returns to catch her in the act. Now the widow Cuthbert is about to take advantage of the situation by enjoying herself at Emma's expense. (41 pages; 18 renders)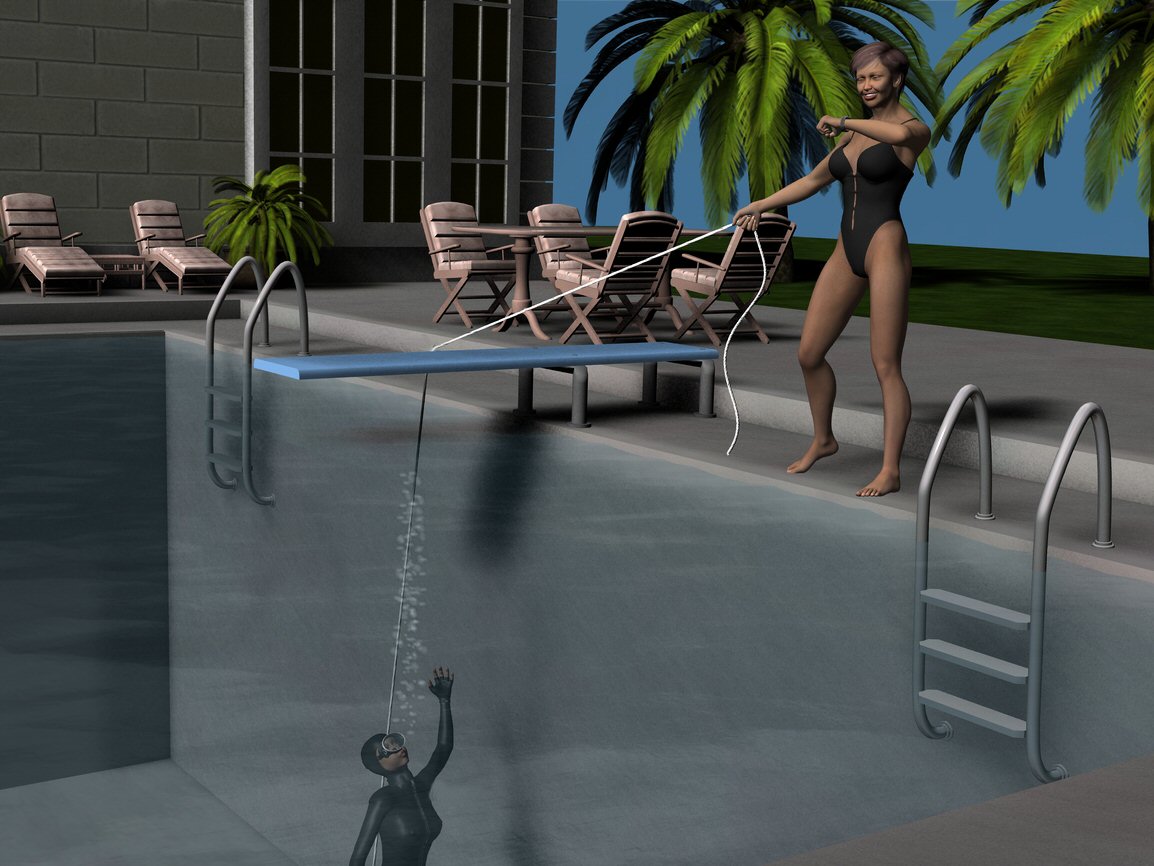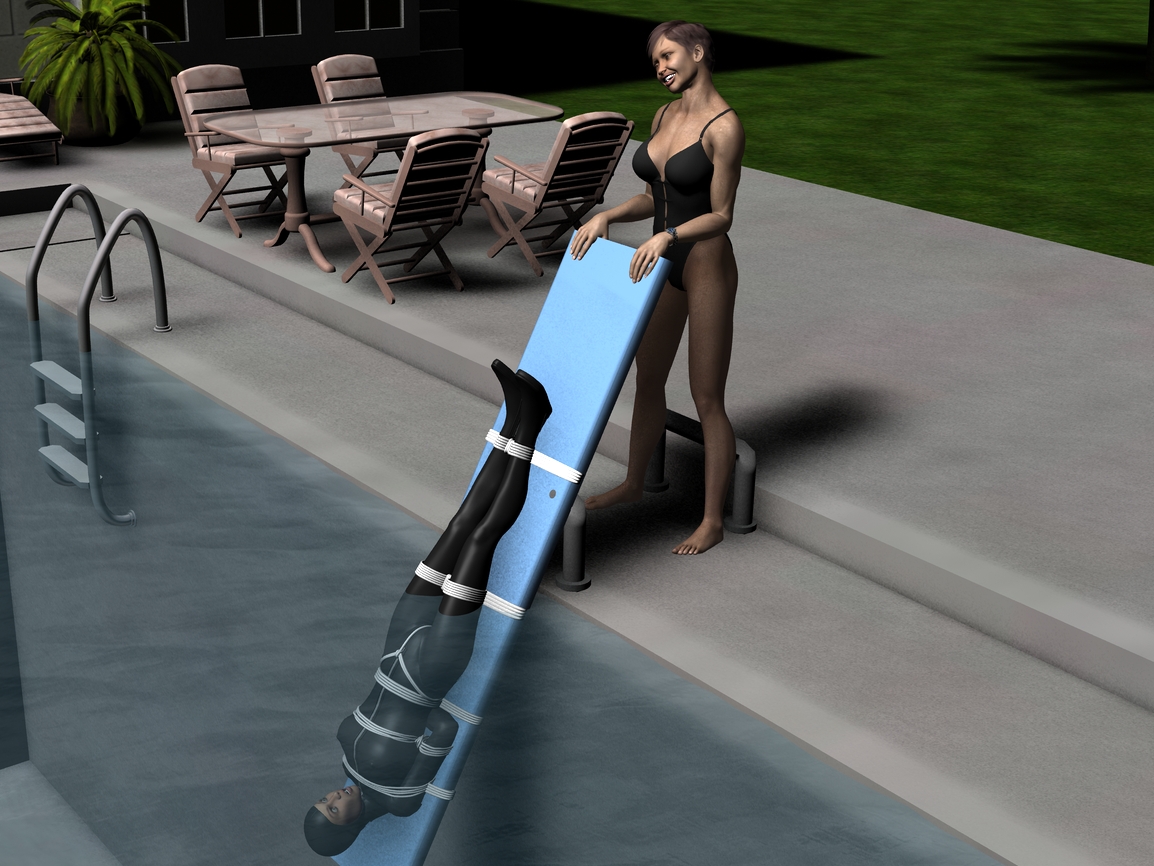 Men underwater bundle II (reactivated 12-5-19)
11737 words – $5.00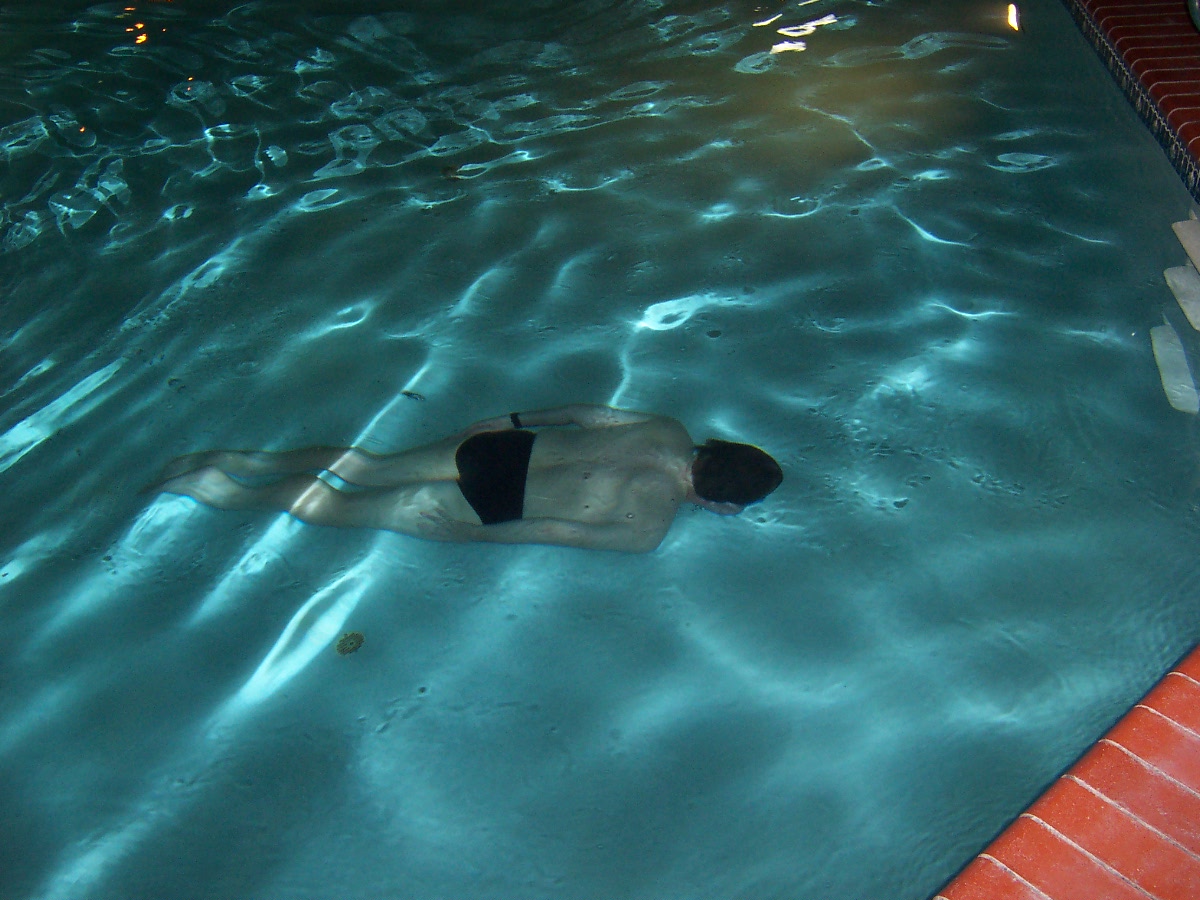 From the keyboard of Richard "Riwa" Shepard. If you like your men wet and wild underwater, this reposted bundle should serve your needs well.
A male encounter at the pool – I encounter a male lap-swimmer at the pool who becomes fascinated by my breath-holding tactics. He comes over to watch, but he cannot seem to leave my bulge alone. There is more breath-holding as things become a little more sexual. (11 pages)
Our bisexual next-door neighbor – During an unexpected visit by their next-door neighbor, Stephanie learns that he and her husband have been engaging in some underwater pool play behind her back for quite some time. She gets so turned on watching them naked underwater that she dives down for a closer look where she gets to help her husband as he enjoys their neighbor. (10 pages)
9192 words – $6.00
From the keyboard of Richard "Riwa" Shepard comes another story inspired by a JustPaul clip.
Amy flies down to meet up with her British cousin Ruby who's been married to Neville for 5 years. His job does not permit them to set up roots in any one location. This has led to trouble in paradise.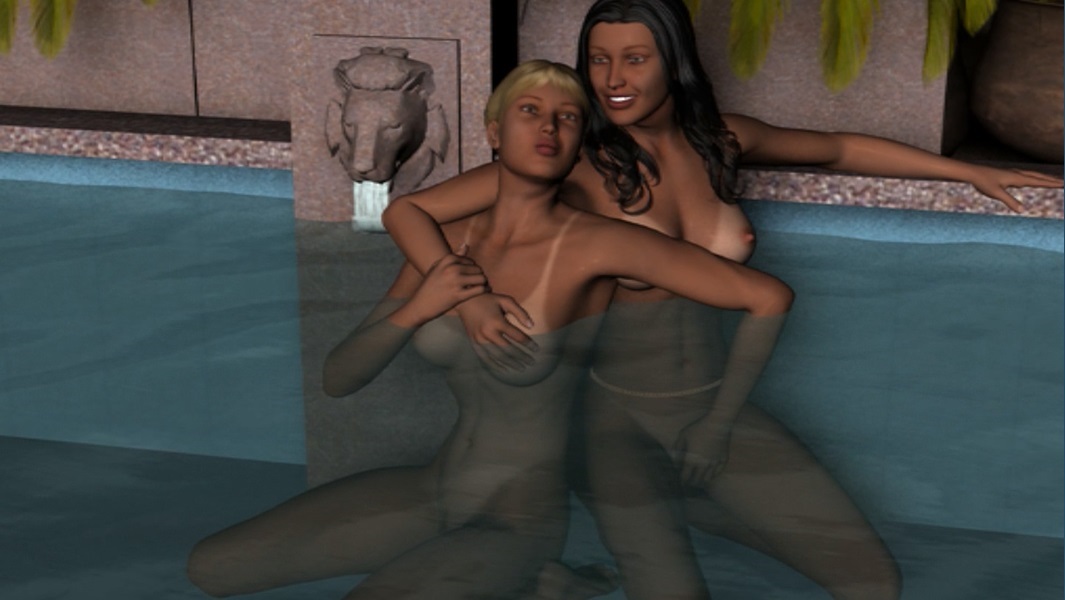 Lately there's been a change for the better in their relationship. She and her husband now share an underwater fetish that often involves Ruby pushing her limits for him. Ruby shares this information with Amy as they also renew a naughty part of their relationship from the last time they were together. But when Neville gets home from work, what will Amy do when she gets entangled in their underwater playtime together? (29 pages; 9 vidcaps + 12 renders)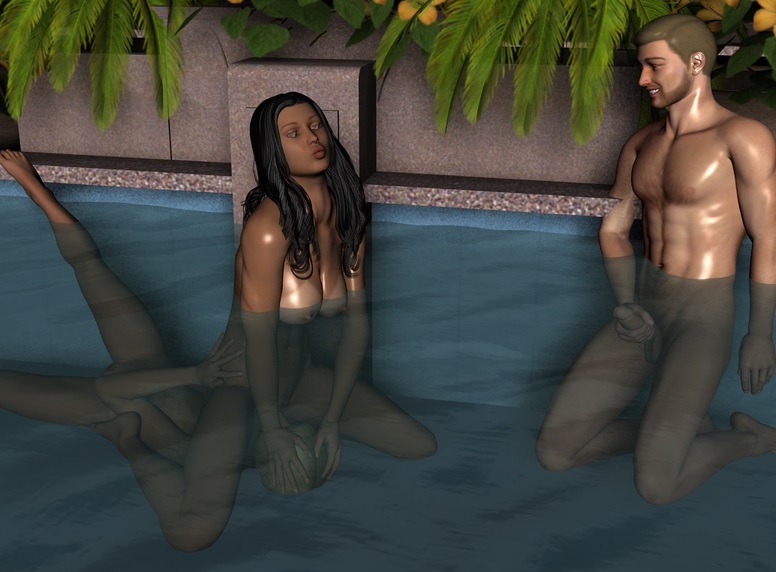 Included is the two minute clip in WMV format which inspired it all. (1440×1080)
9867 words – $6.00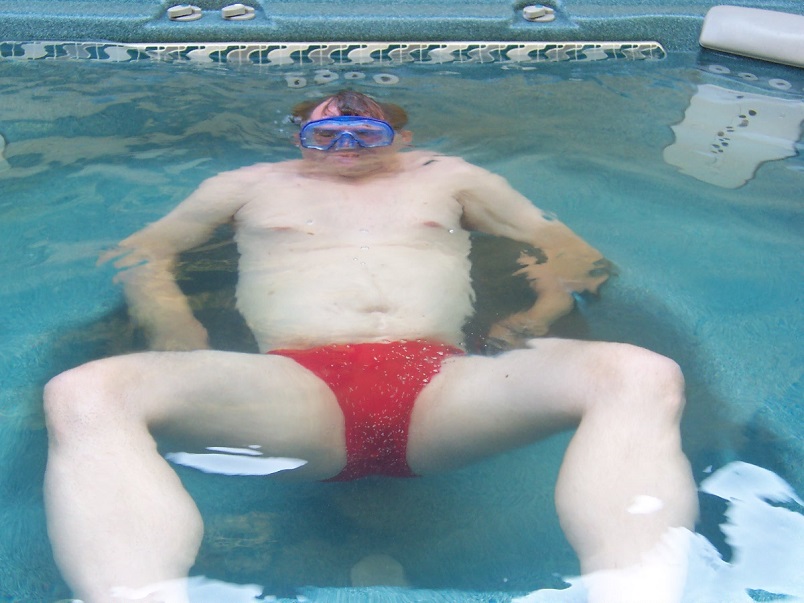 From the keyboard of Richard "Riwa" Shepard comes a story for those who like their males having fun underwater with each other.
Ray meets Alex by chance. They get together one night and share the hot tub at the home where Alex is house sitting. But Alex has designs to seduce Ray. How far will he be able to take him while they are out in the hot tub? Contains male/male sexual situations. (4 chapters; 21 pages)
As a bonus, I'm including a couple of video clips I recorded of myself in the hot tub many years ago. They are converted from mov format into MP4 files. One is 1:50 in length while the other is 1:43. They play 352×288, but you should be able to enlarge them.