Coming November rewards
More of the Island of death row inmates.
The second chapter to the club story A Night to Remember.
Emma encounters some shifting, sinking sand.
Nadia 'volunteers' to help with the gallows at a wedding reception.
Terrie 'takes herself out' with another girl.
Emma finds herself Jacuzzi bound.
Stanley drowns his first victim.
There's another victim of the strangler.
A bootlegger has a little trouble with his books.
September stories/rewards will fall off at the end of October to make room for November rewards.
Winter weather has arrived. We've already had snow. Now we're in for a few days of temps that might not break 32. I walk around town for exercise, groceries, a cold caffeine run (soda), and snacks. But if it gets too cold, I'll probably stay indoors.
The good news is my apartment is so much warmer than my old one. The last one leaked heat so much that I always wore a sweater while sitting at my computer desk with a blanket around my legs. But the blanket is put away and the sweater is hung up. So I'm appreciative.
Thank you so much for being my patrons. Stay warm out there. And be careful when driving in bad weather.
12321 words – $5.00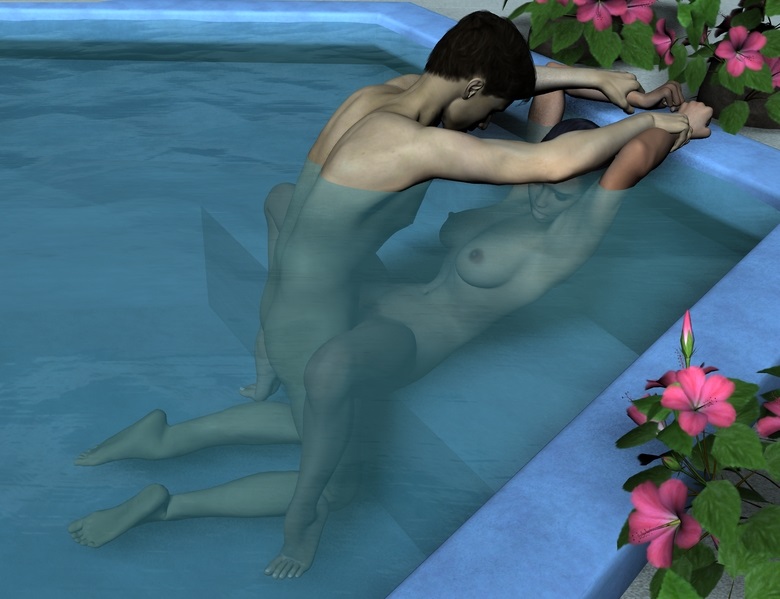 From the keyboard of Richard "Riwa" Shepard comes a reposted trio of new underwater tales of pleasure and danger inspired by three separate preview pictures from Aquatapes.
Doubleheader – Cindy and Lisa are back, and they're just as competitive as ever. They are playful; they love to breath-hold; and they both want to cum. But will these kinky young women push themselves too far? (10 pages)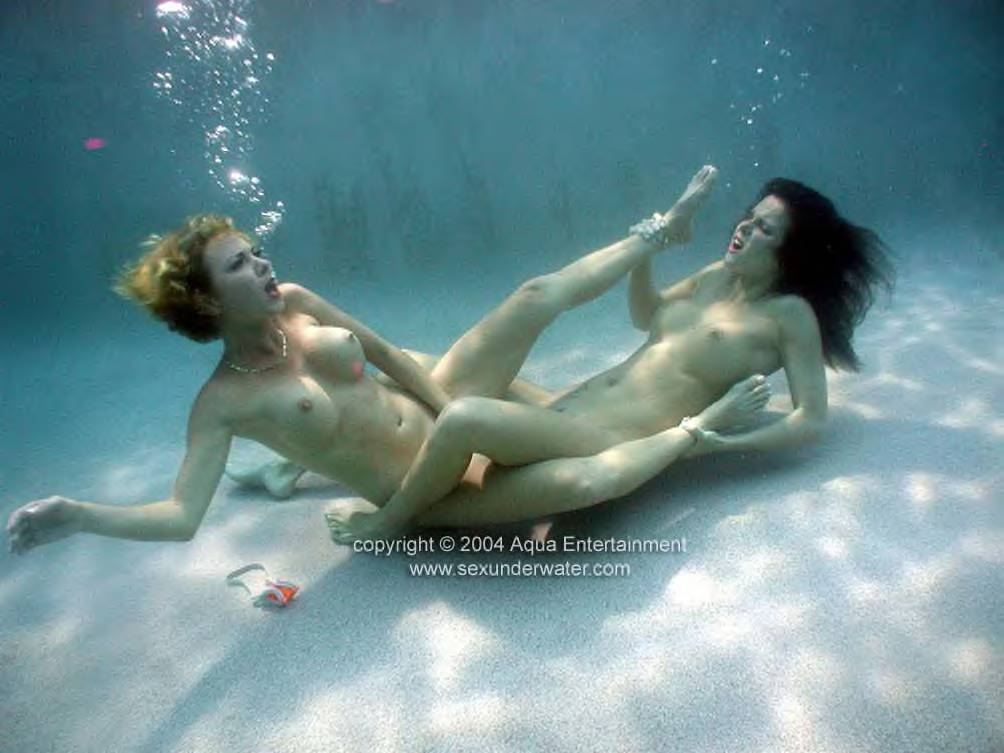 Quartet – Bret and Dan discover their bi-sexual wives have been cheating on them, each using the other one's spouse. There's also wind of a wicked plot afoot. Can the two male friends set their jealousies aside and share their wives in the pool? Or will they decide to take matters into their own hands? (6 pages)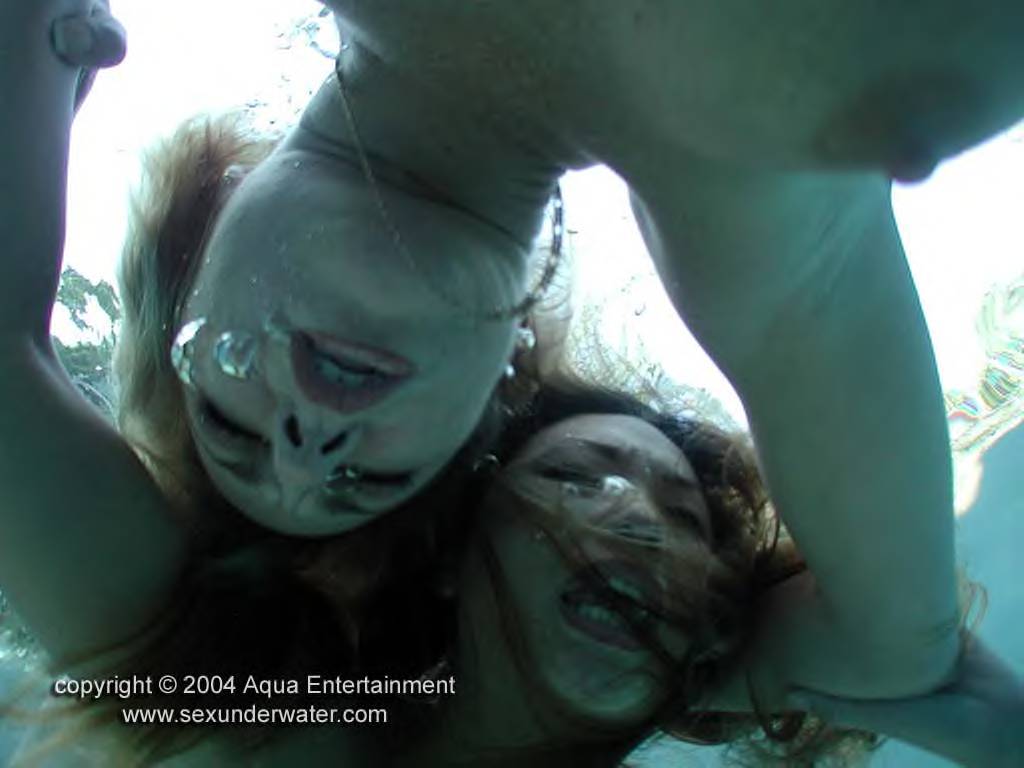 We're a happy couple – They're happily married to each other, and they love playing in the pool together. She loves pleasuring him to the point of considering letting him take her all the way. But a stressful period threatens to undermine all they have worked for. Will she let her anger carry the day? In a fit of anger will he do something rash? (7 pages)
5539 – $5.00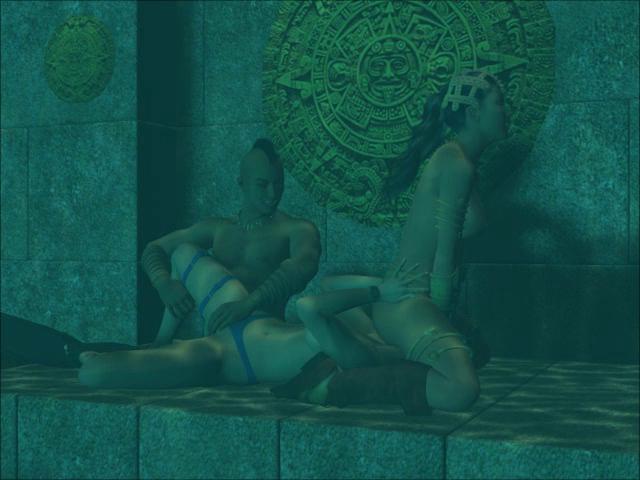 From the keyboard of Richard "Riwa" Shepard comes a reposted tale inspired by JustPaul's animated Teacher series as well as his animated clip The Aztec Queen.
Ms. Lee decides to do a little exploring in the water-filled chambers underneath an Aztec temple. There is a legend about an Aztec queen who was cursed by some wizard so that the only way she could get off was by holding her breath underwater while making love. Is this that same temple? What would happen if Ms. Lee should stumble across the legend herself? (27 pages; 41 renders)
6615 words – $5.00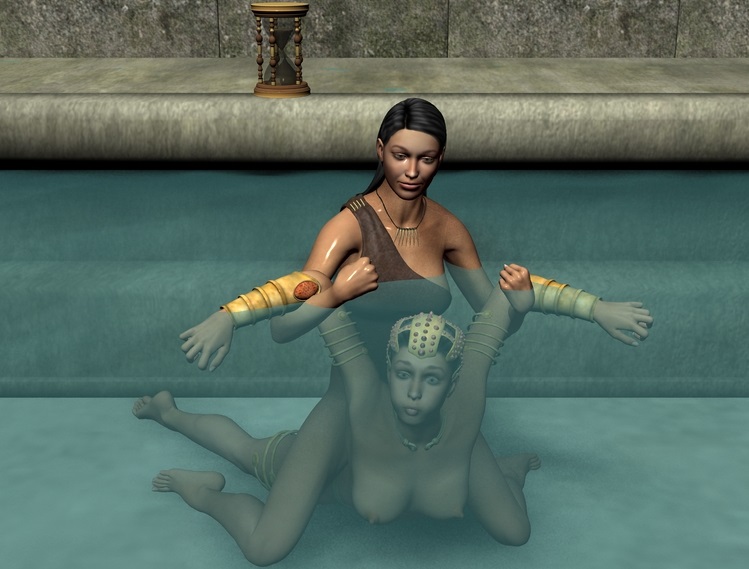 From the keyboard of Richard "Riwa" Shepard comes a reposted story inspired by JustPaul's animated clip The Aztec Queen.
The Aztecs are victorious in the War of the Wizards. But Quetzal's father loses his life and she becomes queen. So she rounds up the remaining wizards and sacrifices them to the gods. The last one curses her, telling her she will not be able to achieve sexual release unless she is submerged.
What will this promiscuous woman do? To what lengths will she go to obtain the sexual release she so desperately craves? Will she perish in the attempt? (22 pages; 14 renders)
9382 – $5.00
From the keyboard of Richard "Riwa" Shepard comes a new continuation of the Aztec Queen saga, with a bonus story included.
The Aztec Queen VIII – Atl checks on Citlalli, concerned the Queen might have pushed her abilities in the water too far. That's when she meets Yaotl and learns of his abilities as a warrior-in-training. But will events in the river the next day cause her to hesitate in bringing Yaotl before the Queen? (14 pages)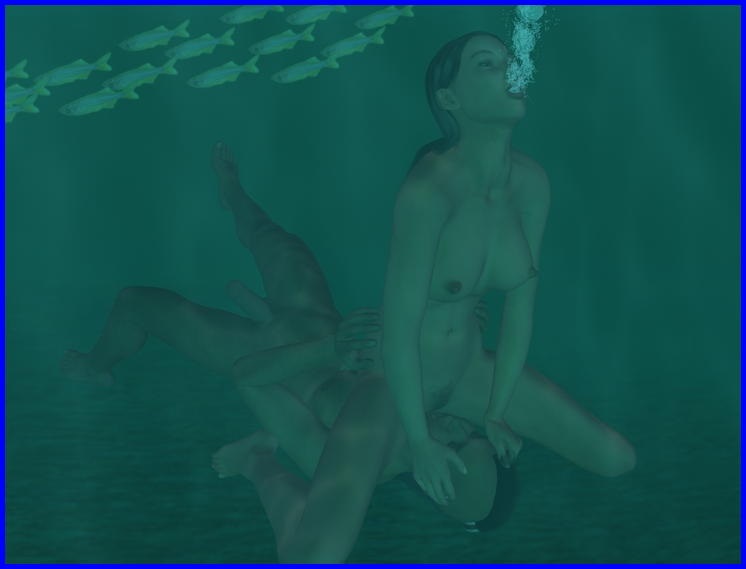 The Chore – Mary does maintenance on the hot tub owned by her and her husband. Then Dottie the next door neighbor comes over to pay her a visit. But what is this "chore" Dottie says she has to take care of? (6 pages)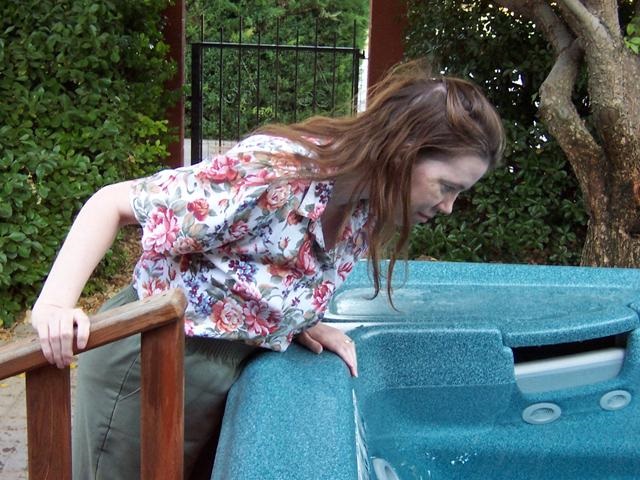 13169 words – $5.50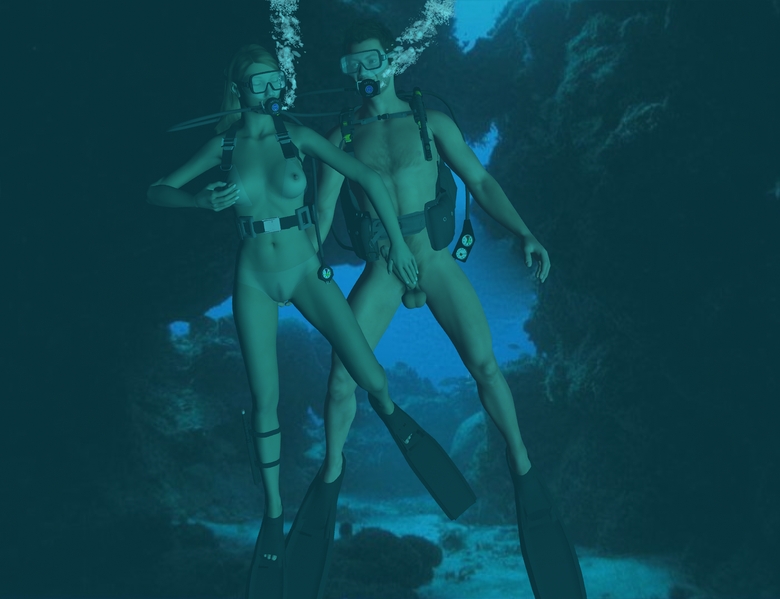 From the keyboard of Richard "Riwa" Shepard comes a reposted trio of sunken vessel scuba stories re-edited for your reading pleasure. My thanks to JustPaul for the cover picture.
A surprise for Zach – While diving with her boyfriend Zach, Vanessa goes off her scuba tank to give him a sexy surprise, only to get caught far away from her air supply when she cannot find him. (8 pages)
Our own private scuba chamber – A trip out to their favorite dive spot becomes dangerous when a couple gets trapped inside the hold of a sunken vessel. (6 pages)
I only wanted her eliminated – Another woman conspires with a husband to take his wife on a dive trip so they can arrange a little scuba accident for her. But what if the wife might not be the only one the husband wants to get rid of? (11 pages)
12863 words – $5.00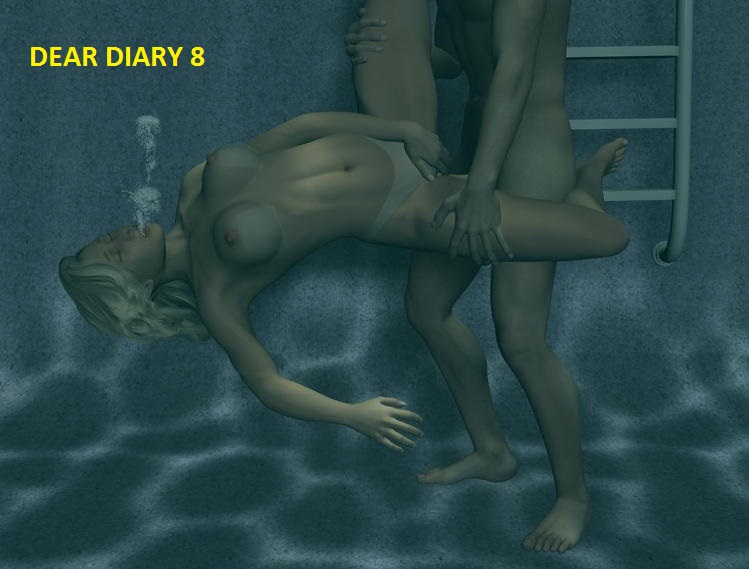 From the keyboard of Richard "Riwa" Shepard comes the reposted Dear Diary chapter you've been waiting for – Kristen and her father. Included is the start of another Club tale. Thanks to JustPaul for the cover illustration.
Dear Diary 8 – Kristen comes home from a disappointing trip to the mall on Saturday, deciding a swim is just what she needs. But when she gets home she finds her father already breath-holding on the bottom of the pool. She can't resist joining him for an erotic swim. (10 pages)
Sorority night at the Club – For years all Paris has heard from her mother is Pi Omicron Rho Nu this and Pi Omicron Rho Nu that. Now she's finally graduating high school and will be starting college and joining the sorority despite less than ideal grades. But pledge night takes place at the Club. And there's a special display case for those who don't quite "make the cut" as they say. (13 pages)
14577 words – $5.00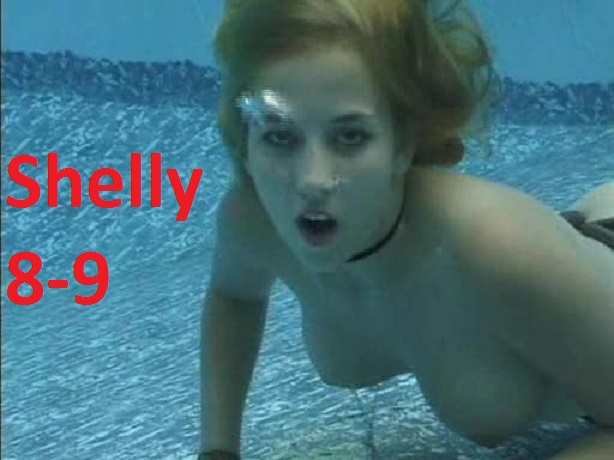 From the keyboard of Richard "Riwa" Shepard comes a reposted couple more reworked chapters of the Shelly saga. In chapter 8 Shelly cuffs my arms behind my back and then turns me into her "slave-boy", tormenting me underwater while attempting to make me do her bidding. She makes me promise to "bubble her" three different times. In chapter 9 I turn the tables as we have sex underwater until I grant her request by "bubbling her" for the first time while I'm fucking her. (31 pages)
8673 words – $5.00
From the keyboard of Richard "Riwa" Shepard comes two reposted older stories from my JustPaul archives. One of his posers inspired one idea while the other story came from several of his great illustrations. Recently edited with nearly 600 additional words added to both tales.
You'll have to earn it – Emma's mistress wants her down at the bottom of the pool again for more breath-holding games. If she wants to breathe from the regulator, she's going to have to earn it by using her mouth, both on her mistress as well as her mistress' lover's cock. But what happens when mistress wants even more out of her slutty little submissive? (7 pages)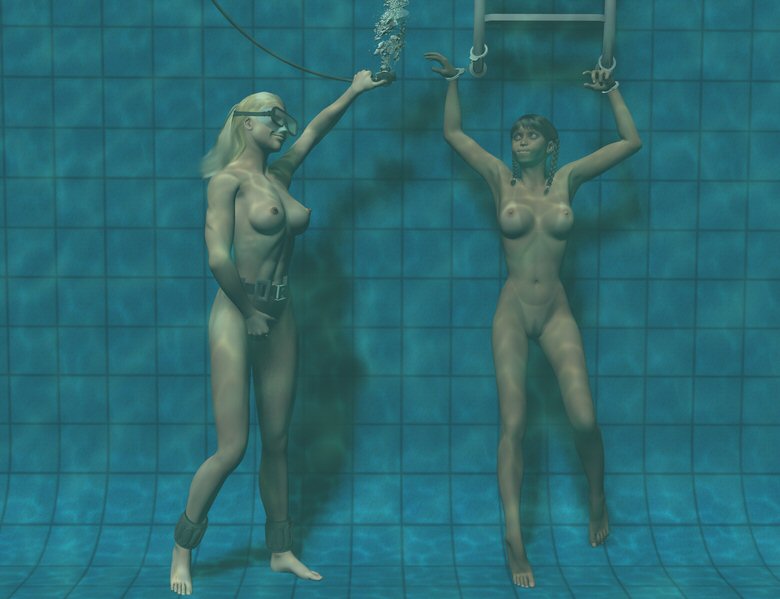 Going for It – Vanessa goes to the recreational center at closing time to sneak in a little swim. She hopes to lure her personal trainer Paul into joining her for a little after-hours breath-holding in the dive pool. But he is closing the facility. So she dives in naked all by herself, holding her breath while she waits for him to come check on her. Will he come out in time and find her in the dive pool before she starts to get into trouble? And once he sees her "offer", will he decide to "go for it"? (18 pages; 15 posers)