Coming August rewards
More of the Jaime Club saga (the final chapter).
More of the Island of death row inmates.
Suzan is lured into trying a noose.
Izumi has some kinky fantasies.
A bride gets a special present after the wedding.
Kaylee takes one for the team.
A couple of stories inspired by manipulated pictures.
Nellie has a special present for her uncle Mikey.
A man becomes a club cuckold.
June stories/rewards will fall off at the end of July to make room for August rewards.
Things are settling down here. I've been driving mom to town for doctor appointments. We enjoy eating out together, even if it is an inexpensive meal. And we get to look at the lake and the river. I call those water excursions "doing research for future stories."
Thanks again for being my patrons.
13451 words – $5.50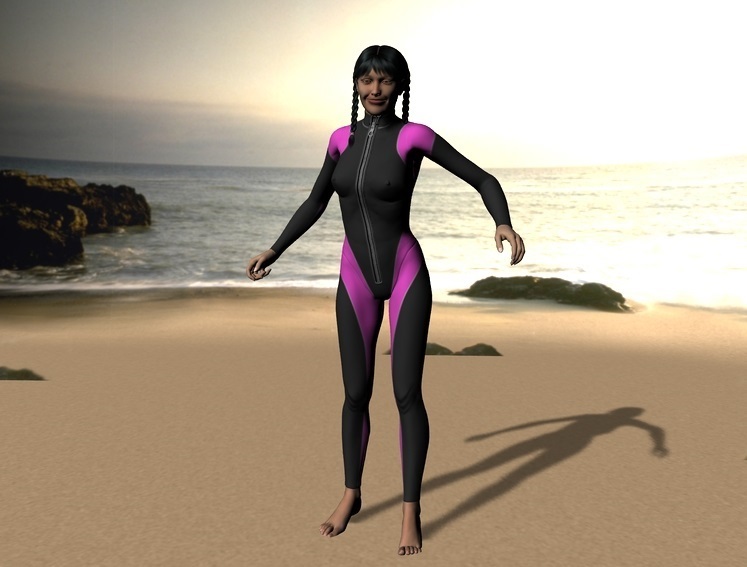 From the keyboard of Richard "Riwa" Shepard comes a couple of older stories, one of which has been requested by many fans.
Robyn's revenge 1 – Robyn begins her revenge by trapping (tying) Holly (up) in the supply room at the aquarium where she works. Then she drives over to Emma's and torments (tortures) her with a little breath-play before taking (kidnapping) her and bringing her back to the aquarium. (11 pages)
The Enlightenment of Hannah 1-4 – Hannah sees her father with a servant girl. What they are doing together is a shock. It ultimately sends her down a path of discovery and enlightenment. But her investigation will reveal horrible truths while potentially putting her in harm's way. (16 pages)
17620 words – $6.50
From the keyboard of Richard "Riwa" Shepard comes a new chapter to the Seducing Uncle Richie series. Included is an older Cindy and Lisa story which has been recently edited.
Seducing Uncle Richie 3 – Stephanie and Kristen engage in a series of breath-holds with their next door neighbor, hoping to further loosen his inhibitions. This time it just might be successful. (19 pages)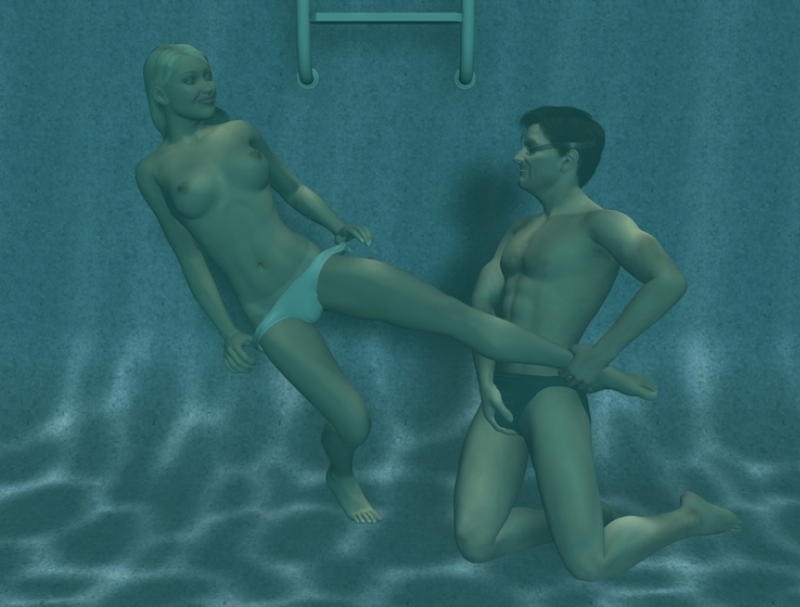 The shameless flirts – Rick is ordered to get Cindy and Lisa up to a 2:00 breath-hold time for a synchro routine. He's authorized to use any means necessary. But the girls have a unique suggestion of their own. (18 pages)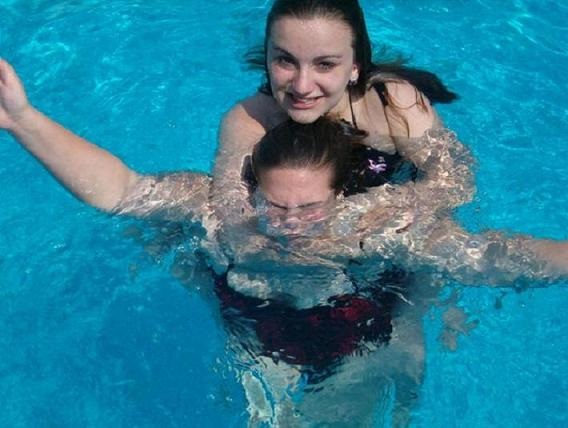 12979 words – $5.00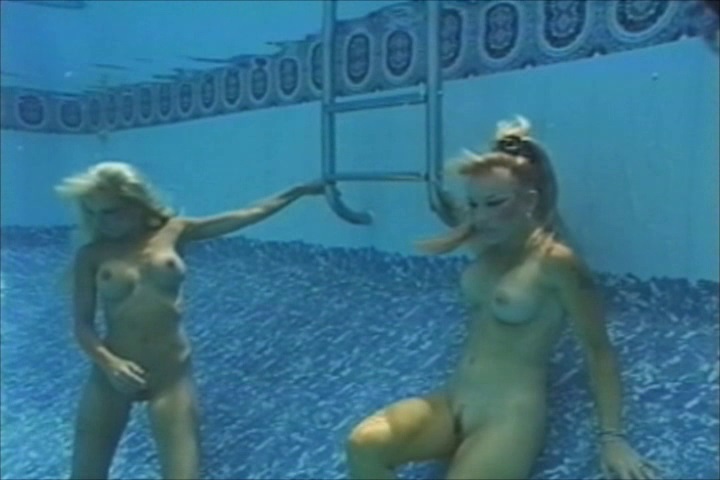 From the keyboard of Richard "Riwa" Shepard
Water Spirits – Inspired by the old Aquafantasies clip of the same name comes a picture story about a woman who makes an offer on a home with a pool. The realtor is so anxious to part with the residence that she accepts the offer no questions asked. Tammi takes possession and goes for her first topless swim, unaware that something else may have already taken possession of the pool in her backyard. (25 pages; 47 vidcaps)
My visit to the Club (1-4) – Here are the first 4 chapters to the infamous Club story that started it all. Rick is instructed to take Edward's wife Evelyn to a Club and is ordered to make sure she gambles away all the money he has on hand. Afterwards he meets Alison with whom he soon becomes deeply involved. (19 pages)
12985 words – $5.00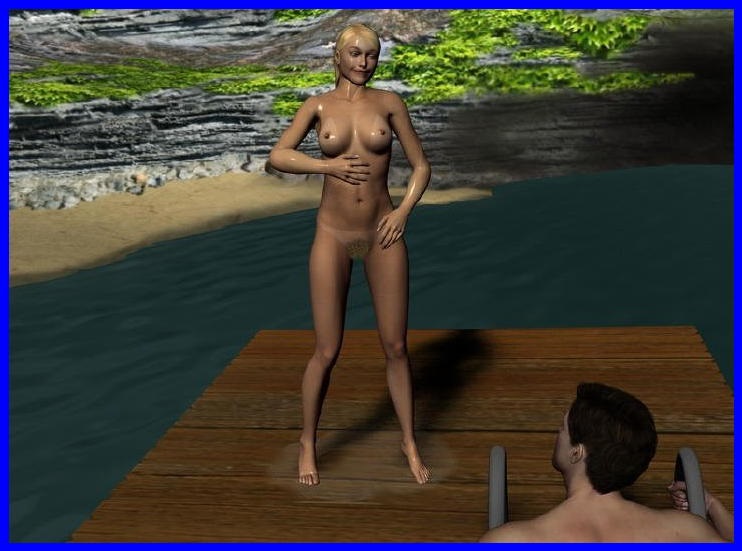 From the keyboard of Richard "Riwa" Shepard comes a couple of new stories for your reading enjoyment.
Underwater Sex at the Dam – His first time at having sex takes place underwater at a little irrigation dam with an adventurous blonde. Included with the encounter are some autobiographical facts by the author (I'll leave you to guess what is fact and what is fiction). Generously illustrated by JustPaul (16 pages; 11 renders)
New Year's Eve Sexual Ball III – The long-awaited conclusion to this story finds him deciding it might be time to call it a night after all that fucking and gasping. But finding the girl he came in with could prove to be a challenge. The rooms he encounters continue to prove interesting (as he runs into a guillotine in use, a garrote chair he puts a girl into, and a gallows with two noosed, naked females). (13 pages)
5278 words – $5.00
From the keyboard of Richard "Riwa" Shepard comes a new JustPaul illustrated tale of fun in the Keys between a MILF yoga instructor and her female student.
Angie has been teaching Monica about the benefits of yoga when it comes to breath-holding in the deep. She arranges a trip out to a wreck for a sexy morning dive. Then she breaks out the hand scooter for a thrilling ride. But Monica has other thrills in mind. And a couple of scuba divers are in the neighborhood, intent on seeing what these ladies are up to. (26 pages; 40 vidcaps)