Coming February Rewards
More of the Jaime Club saga.
More of the Island of death row inmates.
A lifeguard gets an interesting message from an angry wife.
A contest comes down to choosing who is worthy to be included in a drowning story.
The emperor arranges an exercise in beheading.
Anasuya gets the last word with a noose.
Another chapter to Gambling your Life away.
Two lesbian lovers make out until one hangs the other.
Diane stalks Revy until she is ordered to kill her.
More of the Peace Treaty as an added reward.
December stories/rewards will fall off at the end of January to make room for February rewards.
Mom is still hanging in there, although winter weather has made her decide not to drive too much. The weather here has not been too bad. And I've actually lost a little weight. It's amazing what you can do when you tweak your diet and stop drinking sodas all the time.
Thanks again for being my patrons.
5564 words – $4.00
From the keyboard of Richard "Riwa" Shepard comes a couple of older JustPaul poser illustrated stories. I spent over 4 and a half hours adding an additional 2000 words to satisfy myself and to add to your reading enjoyment.
Diane's Cuban Crisis – Diane travels on assignment to Havana in order to investigate a sunken gunboat. But her presence does not go unnoticed as two brothers go after her with sinister plans of their own. (13 pages; 14 JustPaul vidcaps)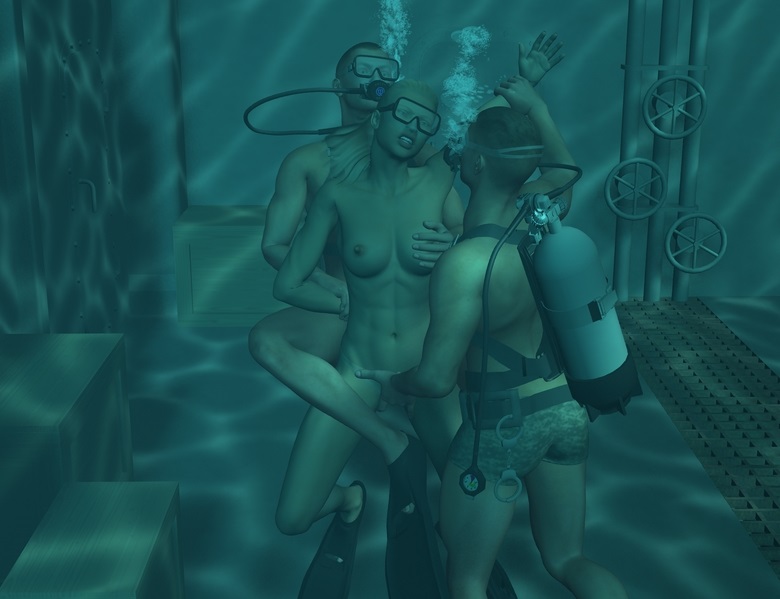 Snake Dive – Desiree goes out with a friend to a special location for a little free diving fun. But Desiree is unaware of the creature lurking in the depths as she starts to get herself off from the pleasures of the deep. (12 pages; 18 JustPaul vidcaps)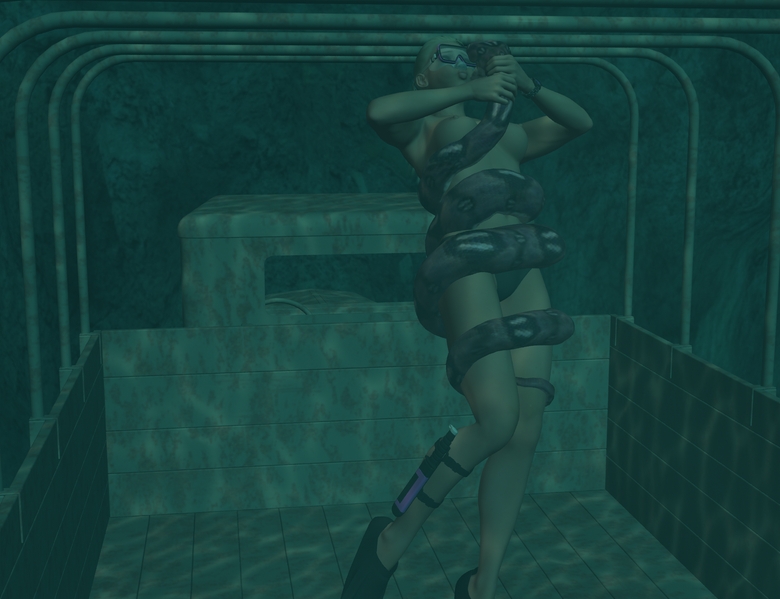 6543 words – $4.00
From the keyboard of Richard "Riwa" Shepard comes three new tales of females in the water illustrated by vidcaps from the talented artist JustPaul and some of his older renders.
Lena – Lena the lesbian lifeguard has had a vexing day considering all the sexy female bodies she has seen in all those skimpy outfits. She needs a short swim to cool off, perhaps a nice little breath-holding session at the bottom of the pool while rubbing one out. Lifeguard Thelma witnesses her getting off and begins to consider what was once never considerable… going down to help her get off. (13 pages, 17 JustPaul vidcaps)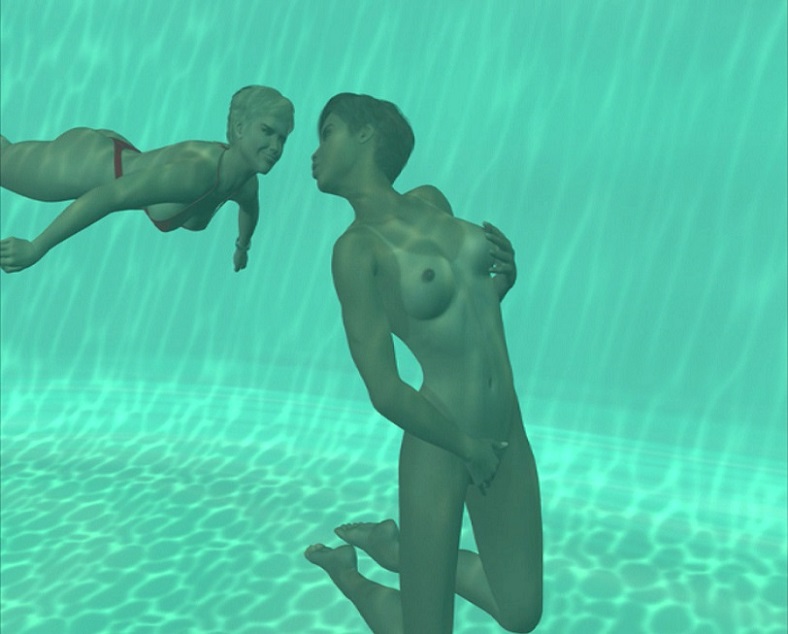 Penthouse payback – Emma is at it again, sucking things that don't belong to her at a penthouse party. Afterwards she goes outside to cool off in the small soaking pool. But she's unaware she's been followed by the girlfriend of the male she blew. Sylvia becomes turned on watching Emma holding her breath while getting off at the bottom of the little pool. So she hatches a plan to get some payback on the wicked little slut. (9 pages, 9 JustPaul vidcaps)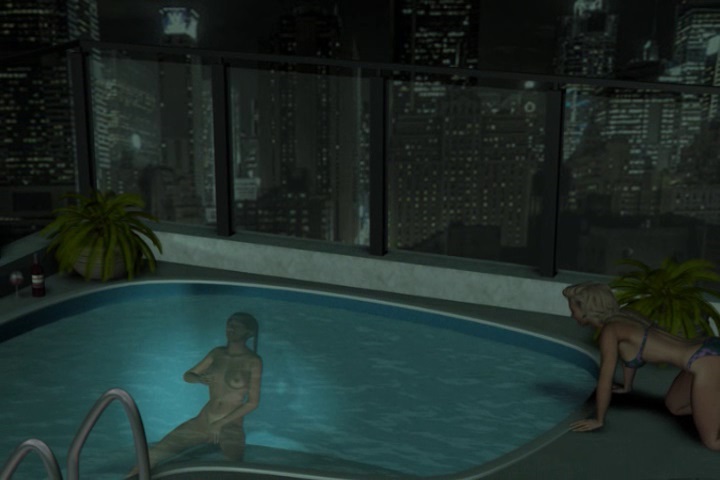 Girl's night – Karen is running late for a girl's night out with Isabel and Billie. She shows up at Isabel's house, all apologies for running late. But she quickly discovers the girls have started without her in a girl's night that is not at all what she expected when she sees them in sexy lingerie in the hot tub. (7 pages, 11 JustPaul vidcaps)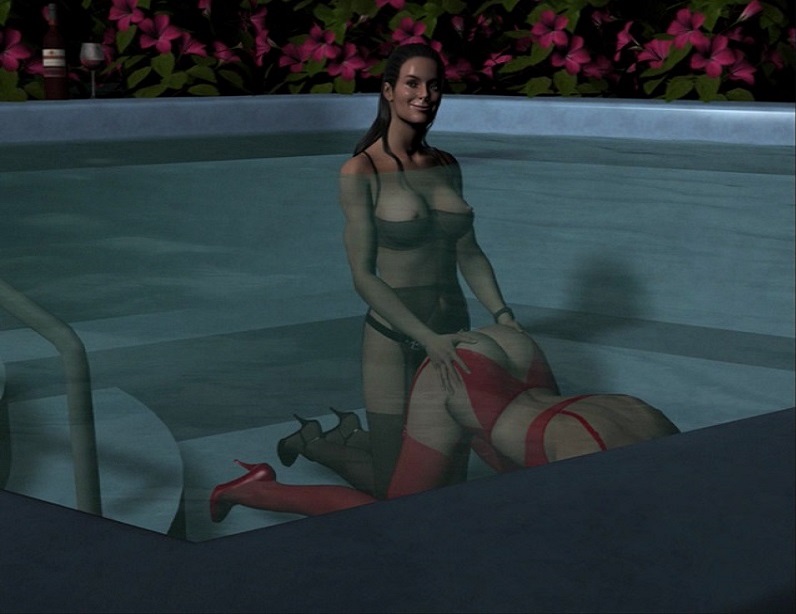 16734 words – $5.00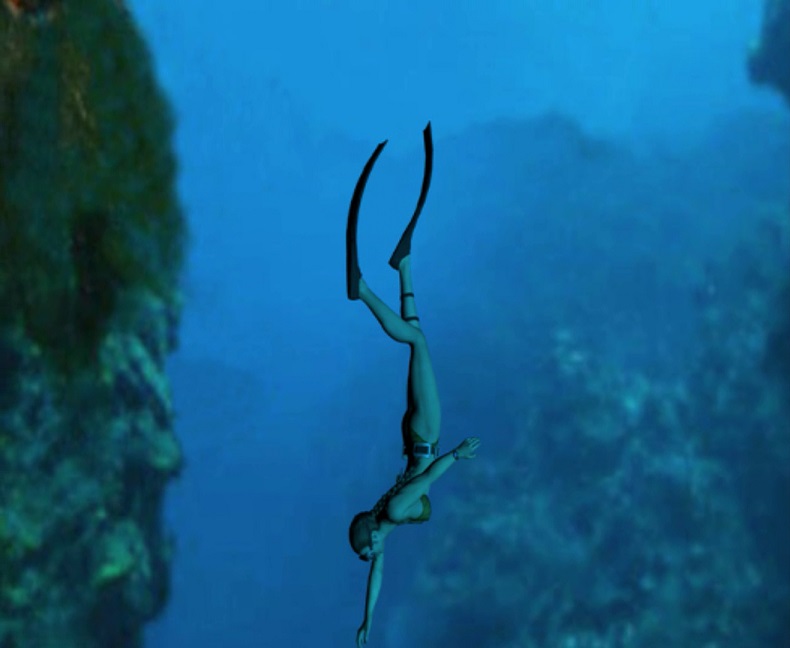 From the keyboard of Richard "Riwa" Shepard comes a trio of older fanfiction stories tweaked and edited for your reading pleasure. These are stories originally written for JQpublic so you know what to expect. Not only did he have certain celebs in mind when I wrote them for him. He expects them to swim down and then return with only the breath in their lungs. And he expects certain "complications" to occur during each swim down to a wreck. To start July you get a bundle of three stories at a good price. (My thanks to JustPaul for the thumb illustration to the bundle.)
Selena's wreck dive – Selena and her friends are out on a pleasure boat in the Florida Keys when she is dared to swim down and explore a wreck directly below them with only the air in her lungs. She's a good breath-holder so it should be easy enough. But there always seems to be a "hang-up" in these stories, right? (6 pages)
My hero – Courteney comes out to visit a friend and her son after an absence of several years. He has a massive crush on her and is hoping to show her this sailboat that went down in a storm last year. Courteney is willing and the free-dive is pleasant enough until something goes wrong. (14 pages)
Jessica's free-dive into danger – Jessica's friend Ashley has not returned to the surface. Thinking her friend's scuba tank may have run out of air, she must free-dive to a sunken plane to find out where she might be. Ashley is found safe and sound, but Jessica is endangered when she discovers her friend has had a change of heart concerning the contents of the plane. (12 pages)
9285 words – $4.00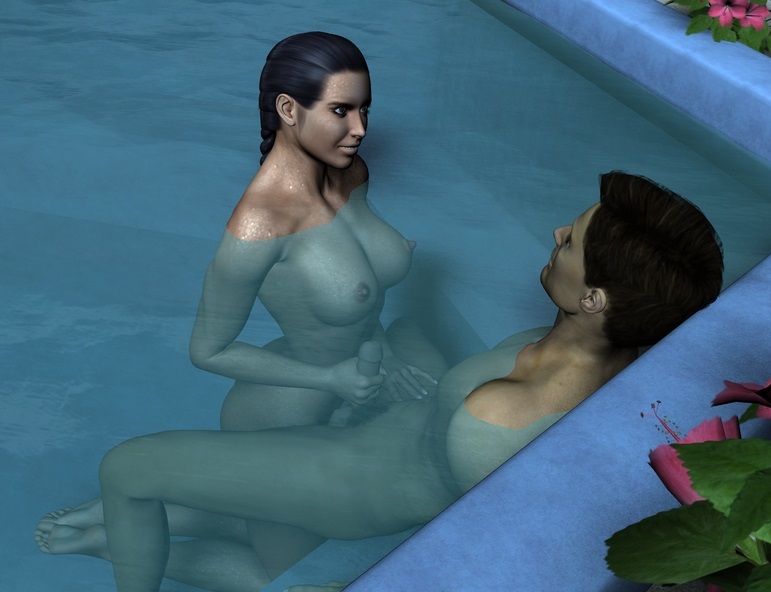 From the keyboard of Richard "Riwa" Shepard comes a couple of stories for those who like their men bubbling as a result of the devious plans of conniving women.
Shannon's ambition – A brand new story about a woman embezzling funds who comes up with a crafty way to put the blame on an executive and the secretary he's been seeing on the side. Of course this means it's going to have to look like he bubbled the poor girl in his pool before joining her out of guilt. But Shannon has a well thought-out plan. And she intends to inherit his office when the whole thing blows over. Inspired by the Baywatch clip from season two.
Melissa's handcuff trick – Melissa is seeing a guy who's cheating on another girl he's been going out with for a couple years now. She likes to play breath-hold games with him while trying to escape from a set of handcuffs. But he has no idea she has conspired with his girlfriend to teach him a lesson. And the girlfriend has no idea Melissa has a two-for-one policy in these kinds of things.
This last story originated out of my editing an older story called Mike's Miscalculation – a long breath-hold that goes wrong for the two of them. I was editing it to improve the flow and readability when another idea took off on me, morphing it into the story known as "Melissa's handcuff trick". So I am including it for you in its original form, lightly edited to improve readability as a companion piece to the handcuff trick story. You can decide for yourself which of the two you enjoy more as I present you with three tales in this little bundle at a good price.
17349 words – $6.00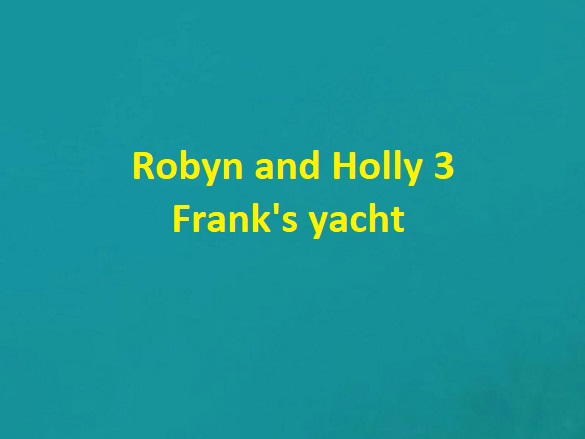 From the keyboard of Richard "Riwa" Shepard comes an older story re-edited. Included is a new tale inspired by a story I read many years ago that has influenced many of my writing projects.
Robyn and Holly 3 – Holly gets her revenge by dumping Robyn in the same tank she (drowned)was in during the first chapter. Emma joins her as the two wear wetsuits and scuba gear to tease poor Robyn who is naked while breathing off her own scuba gear. Facemasks allow them all to talk to each other (while Robyn is freaked out by Larry the octopus). (12 pages)
Frank's yacht – After Jenny watches her best friend through the Plexiglas hull dangle from the winch (and drown), she learns how to hold her breath so that she too can ride the winch. Will she meet the same fate as her best friend Simone? A fanfiction sequel of sorts, this story picks up where a story named Simone's Bet by Chez Marquis left off. (24 pages)
10034 words – $6.50
From the keyboard of Richard "Riwa" Shepard comes a trio of JustPaul illustrated stories.
The Aztec Queen VII – The Healer points handmaiden Atl to the fair maiden Citlalli who's been practicing out in the river. After testing her skills, Atl reluctantly decides to bring her before the Queen. Will it prove to be a fateful decision? (18 pages; 13 JustPaul renders)
Penthouse present – There's a slut loose in the company who now has her eye on her husband. So she decides to do something about it, starting with making the woman into a special Christmas present to her man. But does she have devious intentions in mind? (6 pages; 6 Justpaul vidcaps)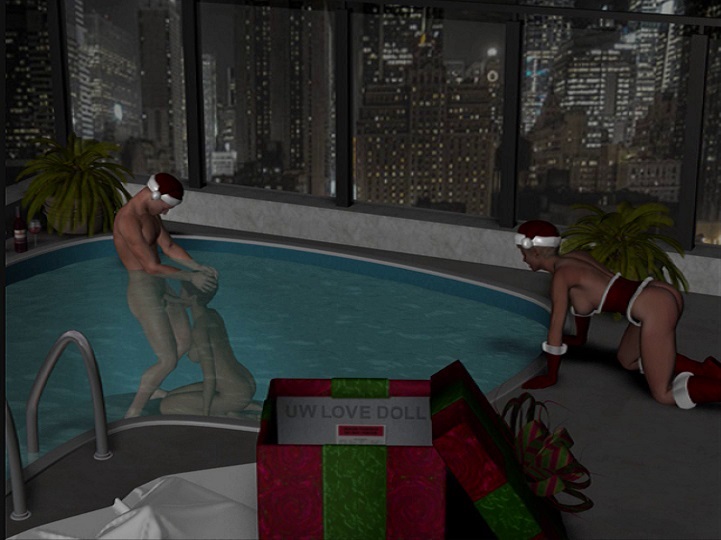 Lingerie Dreams – When Vanessa cannot sleep she goes out to the pool in her lingerie and dreams of her last underwater encounter with Paul. (8 pages; 8 JustPaul vicdaps)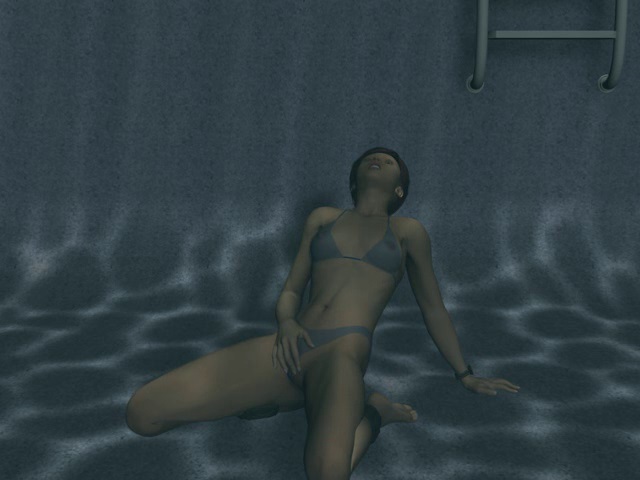 Included in this bundle is a bonus: the clip Lingerie Dreams which inspired the story, courtesy of JustPaul.
Patreon and Riwas Reads updates

,