Coming March rewards
Scarlett (and a bag)
A chained slave holding her breath uw
A guillotine delivered to the home for assembly
Wendy and the pulley underwater
More Island and Jaime chapters
The second chapter to gambling your life away
And whatever else I may want to put up. (Because sometimes I write something and I'm just dying to post it somewhere.

)
January stories/rewards will fall off at the end of February to make room for March rewards. Thanks for being my patrons.
24594 words – $5.00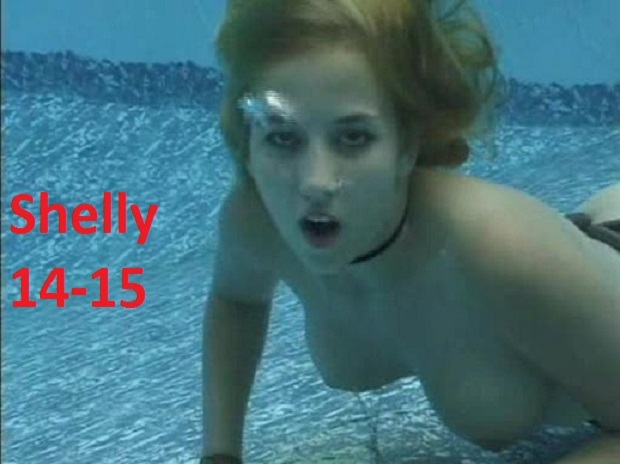 From the keyboard of Richard "Riwa" Shepard comes a pair of older, bubbly stories.
Shelly 14-15 – I'm allowed to exact my bubbly revenge on Shelly's friends after what they have put me through all night long in the pool. (25 pages)
Bathroom remodel – Melissa uses her husband's shower and discovers he's made major some modifications, including a shower that now completely fills with water. It seems he may have some dastardly plans for her. (3 chapters; 22 pages)
16669 words – $5.00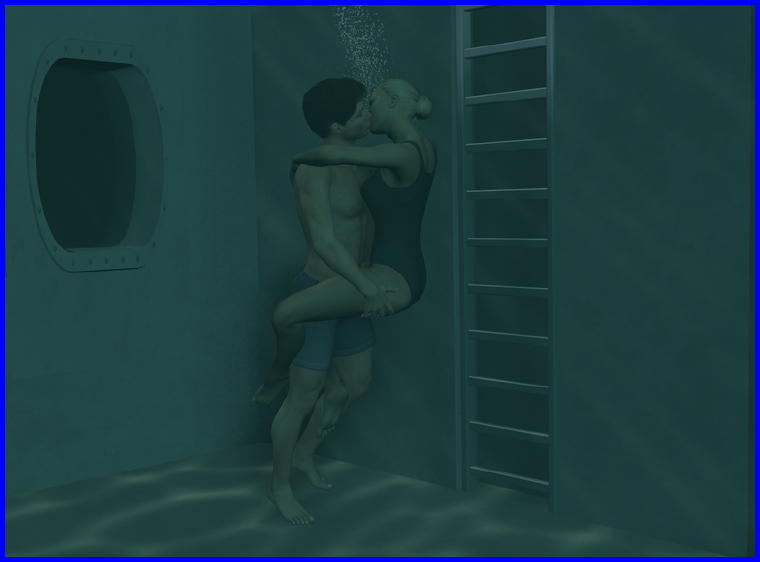 From the keyboard of Richard "Riwa" Shepard comes a pair of new stories for your reading enjoyment, one of which I've been holding onto for a while until now.
Underwater Sex at the College Pool – This sequel to Underwater Sex at the Dam finds Ken at college making use of the college pool. He meets an upperclassman named Terrie who likes to use a monofin in the water. They share with each other how being in the water arouses them. It results in a late night sex session in the pool while winning a sexual bet with his playboy roommate.
For a while it looks like that will be the only time they have sex underwater. But Terrie starts sending him stimulating notes, indicating a growing desire to experience another underwater sex session. Is she just teasing him? Or will they end up having sex again in the College pool? (23 pages)
The Consequences of a Dropped Ring – An unposted story I modified and edited. This is the original. It involves Kim getting into a fight with her husband. Her mom has her and her sisters doing PR for an aquarium. But she's not in the mood.
She slips away, tempted to throw her ring into the water. But when she accidentally loses it, she must deal with the consequences of having a diver retrieve it (and the negative press that will generate) OR risk going in after it herself, hoping her mom or the press don't find out she went for a naked swim to cover her carelessness. What will be the consequences of her dropped ring? (8 pages)
14621 words – $5.00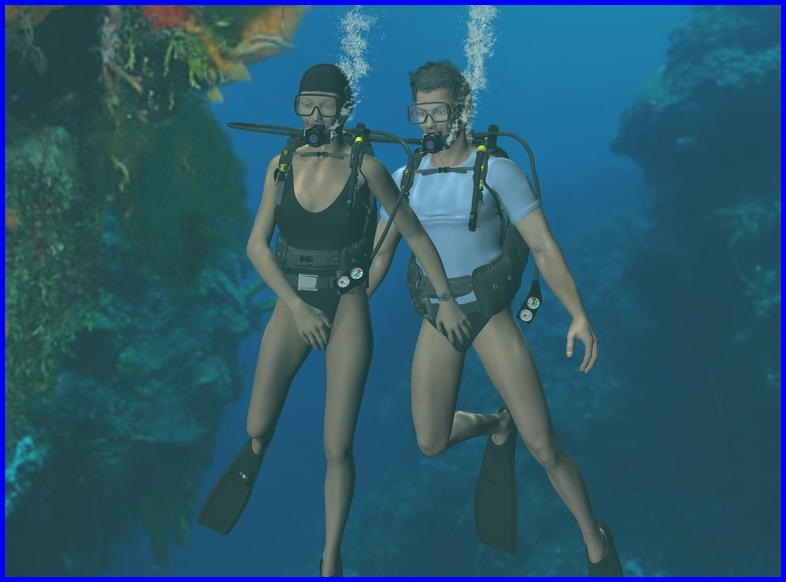 From the keyboard of Richard "Riwa" Shepard comes a pair of older, recently edited scuba stories. My thanks to JustPaul for the cover.
My scuba-slut lover – An Internet role-playing couple dissatisfied with their separate lives decide to get together for a trip to the Bahamas to learn how to scuba dive. There she promises to become his scuba-slut lover for the week. That's where he learns she has signed them up for a unique dive course that permits underwater sexuality. (16 pages)
The gem smugglers – Emma overhears a conversation at her secondary job about the possibility of smuggled gems in the river. The next day she is assigned the task of collecting data from the sensors on the river bottom in her scuba gear. She encounters the gems, only to discover the female owners want them back and will go to any lengths to get rid of witnesses. (8 pages)
10788 words – $6.00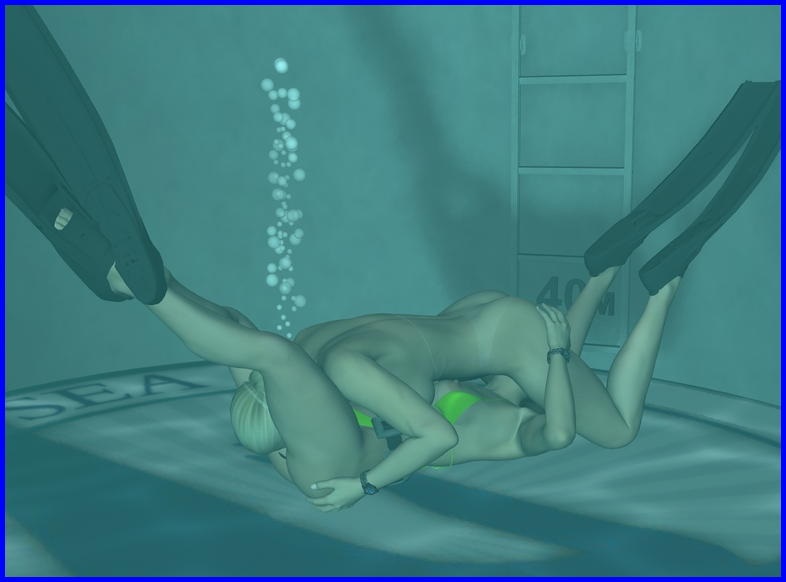 From the keyboard of Richard "Riwa" Shepard comes a follow-up to the Teacher series of clips created by JustPaul. Included is a recently edited underwater scuba story.
Requiem for a Breathhold (part 1) – After finding a new lover and underwater companion, Ms. Lee begins having nightmares about a painful part of her past. Is it possible a ghost is trying to reconnect? And for what purpose? (24 pages w/ 25 poser illustrations)
Revenge in the Wreck – Her boyfriend won't scuba dive with her, so she resorts to seeking out others who will. Will it backfire on her big-time? (7 pages)
23314 words – $5.00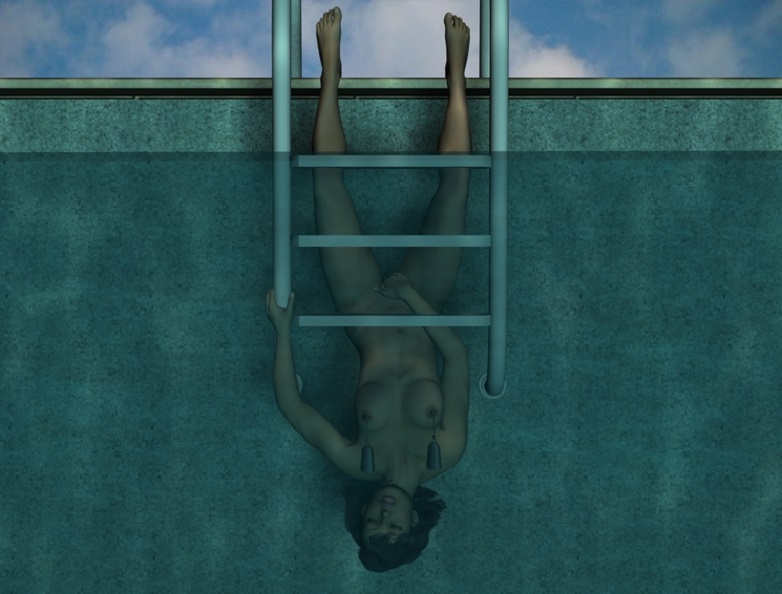 From the keyboard of Richard "Riwa" Shepard comes a couple of older, edited stories.
The underwater whore – Ron is invited over to his friend Todd's home for the afternoon. But Todd has other guests coming over as well. Among them is a woman who loves being used underwater, her sadistic boyfriend, and her Mistress. (4 chs; 30 pages; somewhat graphic)
Dying to fit in – At a new school Heather tries to join a clique. Her initiation requires her to dive into a quarry in her underwear to retrieve a piece of debris from a submerged car. (12 pages)